fact sources and writings about this individual:
(Photo right) - Shirley A. Casaday.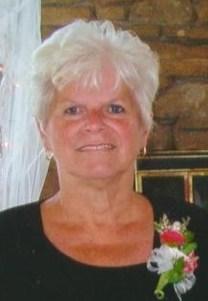 Research of Kevin Everingham 2013
2012 obituary "Shirley A. Casaday, Haslett, Michigan, Age 69, loving mother, grandmother, and great-grandmother, passed away on April 23, 2012, after a long illness. Shirley was born on May 29, 1942, the daughter of Ben and Ann Johnston. She married her husband, Charles Casaday in 1959, and he preceded her in death in 2006. Shirley retired from the Student Book Store after 25 years of service. She treasured her family and loved spending time with them.
Shirley is survived by her daughters, Tammie (Mike) Flood, Teresa (Michael) Lunden; son, Charles (Lori) Casaday; grandchildren, Mike and Kyle (Erin) Flood, Lynsi and Jordan Montgomery, and Kolby and Makayla Casaday; great-granddaughter, Kennedy Flood; sisters, Sharon Dilley, Patti Pringle, and Connie Trachsel; brothers, Mike and Dan Johnston and many nieces and nephews.
A Memorial Service will be held on Friday, April 27, 11:00 a.m. at Gorsline Runciman Funeral Homes, 1730 E. Grand River Ave, East Lansing. The family will receive friends one hour prior to the service at the chapel."