fact sources and writings about this individual:

1Information from Thompson Henry Everingham (b.1929) sent August 13, 2002.
He contacted the family web site to update some information.

2Social Security Death index shows a Welty F Frye born 16 Dec 1907, died 31 March 1992. Social Security Number issued in Pennsylvania.

Research of Kevin Everingham of MI, 2018;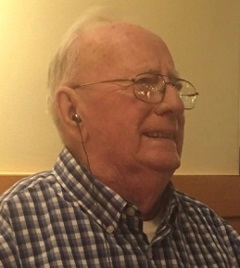 T.H. Everingham's LinkedIn profile
Retired. Does occasional fiction, non-fiction,verses and occasional ad reviews. Authored self published paperbacks 'Out of the Blue Thoughts in Rhyme' and 'A Book of Praise and Prayer Verse'. Ad mgr. for several industrial manufacturing companies. Retired from Brockway Glass while directing the advertising of the former Fortune 500 container manufacturer. Authored 'Treasures All Around You' in the 1960s; a paperback now out of print but believed to be the country's first general price value guide of antiques His fiction and non-fiction works have appeared in various newspapers, corporate journals and magazines. In 1960s hosted his own weekly TV show 'Pittsylvania Antiques' on WQED educational channel.
Obituary
Thompson Henry Everingham, age 88 of Bluffton ,SC. passed away April 5th at 11:15 PM at Coastal Carolina Hospital. Thompson was born on September 30, 1929 in Pittsburgh, Pennsylvania. He is the son of the late Thompson H. Everingham Sr. and Mary Elder Everingham. He is survived by his loving wife of 61 years, Irene Everingham , his daughter Catherine Stiteler of Bluffton SC, his two sons Thomas J. Everingham and James R. Everingham of Santa Cruz Californina and three grandchildren, Lauren A. Stiteler, James R. Stiteler, and Marielle R. Stiteler. He is also survived by his two sisters, Dorothy Crawl and Mary Cripe.
Thompson graduated from Pitt University with a Masters degree in English. He retired from Brockway Glass as their Executive Advertising Manager in Jacksonville Florida and moved to the beautiful Low Country to enjoy his retirement. Thompson was a well respected expert on Antiques and had his own television show years ago in Pittsburgh Pennsylvania called Pittsylvania Antiques. He has also published a number of books on Antiques but in his later years his love of writing was focused on poetry and stories. Thompson was very devoted to his family and would do anything to help anyone. His sense of humor never failed, even in the most recent difficult days. He loved wildlife, animals and ice cream and never met a cookie he didn't like. His passion was his spiritual beliefs and his love for his county. A proud veteran of the Army, Thompson was a sergeant and had spent time in Germany.
Thompson was a kind and well loved man who will be missed by everyone who knew him, and missed terribly by his family.
Notes from Kevin ~ it was a strange coincidence, I received the notice of Thompson's death while waiting for a birth at the Coastal Carolina Hospital, in South Carolina (where he had passed away). Strange indeed, since I am from Michigan and just happened to be at that very hospital. My deepest condolences to the immediate family.