.
Everingham Family History Record Reprint... (c)July 2000




Everingham Homestead on
Everingham Road, Nedrow, NY


information from Hilda Everingham-Bittel, June 1999
Photos from Hilda in 2000, and Linda Wise of Tyler, Texas, May 2000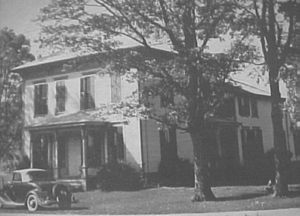 Many family homes exist, but few stay within the family for so many years. I hope to hear about more of them!

The large family home at Route #1, Everingham Road in Nedrow, New York was built by Albert Everingham. The 196 acre dairy and grain farm and home remained in the family for four generations.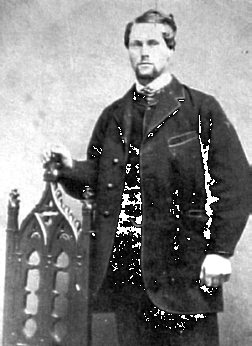 Albert Everingham

Albert was born in the town of Fabius, July 24, 1840, and settled in New York with his father in 1850. Albert was the son of Jeremiah Everingham, a native of Cazenovia, who moved into the town of Pompey with his father, Jonathan, at the age of two years. Jonathan was a native of Connecticut, and one of the first settlers of the county.

The Everingham home was a grand six bedroom home with servant quarters. Hilda, great-granddaughter of Albert says that this home had solid cherry woodwork & staircase. After Albert lived there, his son, Arthur and his family lived there. The third and fourth generation of Everingham's to live in the home, was Arthur's son, Robert Everingham & his family. Robert's family included wife lyda and four children Lloyd, Helen, Hilda, and Al.

It was the largest home in Onondaga County, but until Robert and Lyda Everingham & their children (Albert's great-grandchildren) lived there, the home had no indoor bathroom facility. This seems strange for a home of such grandeur, but it was quite common in those days.

.