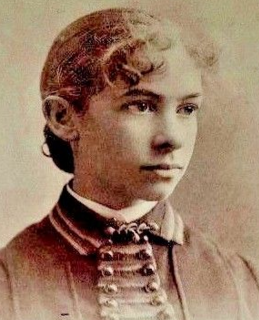 fact sources and writings about this individual:

Photo right is young Belle Everingham, photo taken at Gehrig Studio, W. Madison St. Chicago, Illinois. Exact age unknown. Current owner of Belle's photo also unknown.

Photo below; (John Lyman Blish) Son of Belle & Meedy,
named after his grandpa (see John Lyman Everingham link)

Information update June 2001, courtesy of Ben at "Blish.org". For more information, visit the Blish Genealogy web site; (www.blish.org)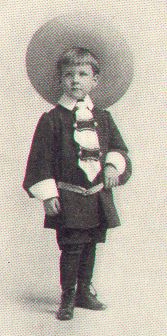 Note: Blish records show both father and son's names as "Meedy".

Research of Kevin Everingham of MI, 2016
NOTE: both online references of the marriage that I've found show it was May 14th, 1897 Chicago, Cook, IL. She was 26, and He was 41... However it is possible that this was just the date of the license since I have not seen the actual registration page. Blish family info shows marriage date of May 26th.