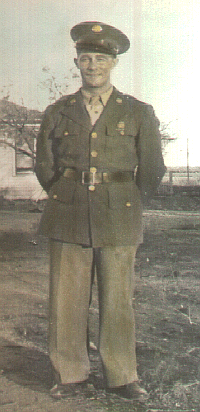 fact sources and writings about this individual: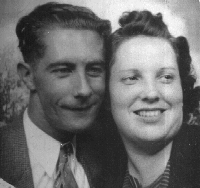 Photo right, Cliff Everingham in uniform -
Photo left, Cliff & Theal.
Theal's Obituary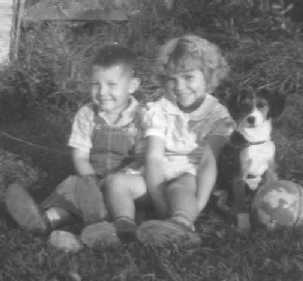 Raymond & Jane Everingham
Research of Kevin Everingham, 1990-2010;
1920 CENSUS Allis, Presque Isle, MI (Sheet 8) .. Charley Everingham 35, b.CAN,.. Clara 36, b.MI, wife,.. Daleford 11, b.MI, son,.. Clifford 2y6m., b.MI, son.
1930 CENSUS Allis Township, Presque Isle, MI (EnDist 1, Sheet 4A, family #123).. Charles Everingham 45, b.CANADA, immigration year 1886, father born in NY, mother born in CAN,.. Clara 46, b.MI, wife, parents born in CAN,.. Clifford 12, son, b.MI.
2003 SSDI "Social Security Death Index" .. Clifford E. Everingham, b.23 July 1917, SSN issued in Michigan, last residence; Carson City, Montcalm, MI,.. d.3 July 2003, age 86.