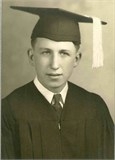 fact sources and writings about this individual:


Graduation photo of Frank from Erlene Dudley, 2011
Research of Kevin Everingham:

1930 CENSUS Detroit (districts 751-879) Wayne Co., MI .. EnumDist 797, Page 6B ... Frank Everingham, 40, married, b.MI,.. Jennie, wife, 39, b.MI... Marian, dau, 13,... Virginia, dau, 9,... Frank, son, 5,... Stanley, son, 3,... William, son, (all kids born in MI)

Ancestry.com: "World War II and Korean Conflict Veterans Interred Overseas" lists Frank R. Everingham, inducted from Michigan, Sergeant in the U.S. Army, 86th Regiment, 10th Motor Division, died 28 Apr 1945, buried in the permanent cemetery in Florence, Italy.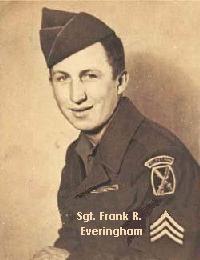 Info below from the records of Erlene Dudley, 2011:


      Name:       Frank R. Everingham
      Death Date: 28 Apr 1945
      Cemetery:   Florence American Cemetery
Cemetery Burial Plot: Plot D Row 9 Grave 25
Cemetery City: Florence, Italy
      War: World War II
      Awards:     Purple Heart with Oak Leaf Cluster
      Rank:       Sergeant
      Service:    U.S. Army   Service ID: 36587670
      Division: 86th Infantry Regiment, 10th Mountain Division
Data Source: World War II Honor Roll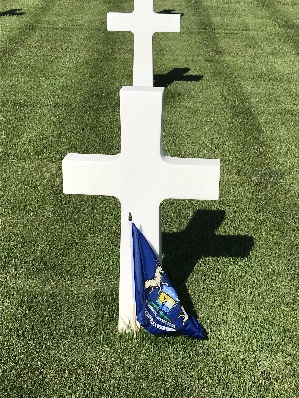 April, 2018 - I was contacted by Dennis Crull who was organizing a travel group through WJR Radio in Detroit, they were visiting the grave sites of American Soldiers buried in Florence. Frank Everingham was killed April 28, 1945 in battle in Florence, Italy, days before the war ended.

June 4, 2018 - Karl & Sue Skokos sent this image of Frank's memorial and send the following email; "My wife and I were given the great honor of placing the State of Michigan flag at your cousin's gravesite (Frank Everingham) in Italy. Hope this is helpful and can be shared with your family. "