PLATTE Family 1973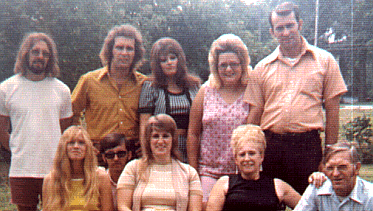 Standing: Ray Platte, Rex Platte, Patsy Platte, Pat Platte, Ron Platte
Seated: Bonnie (Ray's wife), Marv Everingham, Claudette Platte-Everingham,
Muriel (Hale-Platte) Matthews & her second husband Matt.


---



... 21 Years later...

PLATTE Family 1994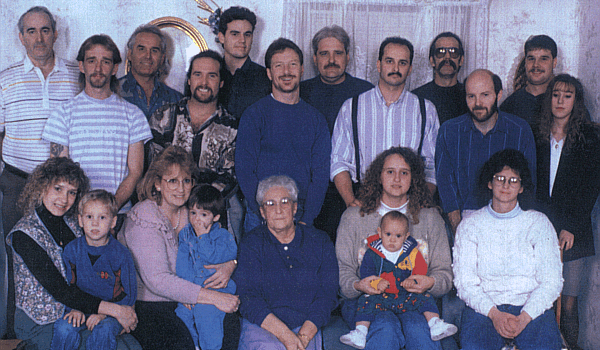 Standing (left to right) Ron Platte, Brian Platte, Rex Platte, Darrin Trim/Platte, Jason Platte, Randy Curtiss,
Mark Sabin, Kevin Everingham, Ray Platte Sr., Scott Tester, Ray Platte Jr., Ray Jr's wife.
seated: (left to right) Rhonda Platte-Curtiss, her son Ronnie, Claudette Platte-Sabin, Cory Tester,
Muriel Matthews, Karla & Keric Everingham, Laurie Tester.
---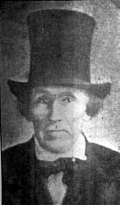 Most of the people in the photos above, are direct descendants of Eberhard Platte pictured here. He is one of the founding father's of "Westphalia" Michigan. He and his family arrived at the port of New York October 3, 1836, from Bremen, Germany. Eberhard, who was a leader of the group of immigrants, was asked to accompany the group's priest who traveled on foot to Ionia, in Mid-Michigan. From the newly formed land office in Ionia, they purchased land which he and six other's named "Westphalia" after a home town in Germany.





Search Form

|

Back to Home Page