fact sources and writings about this individual:
Research of Kevin Everingham 1990-2011
Most of the information of this family is from "Kevin"... Gerry is my uncle... and from discussions with Neva & Gerry. They lived their lives in rural Montcalm County Michigan, between the towns of Fenwick, Carson City & Sheridan.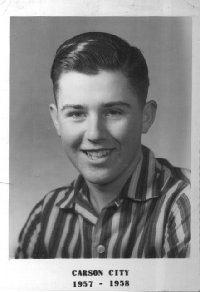 Gerry was a lifelong farmer.
Photo Right, Gerry 1957
Carson City, MI


This family is included in the book:
The Everingham Family of MI (c)2006