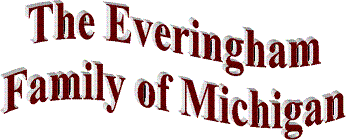 For more information about this book, check here: More about this Book
NOTE: Most of the photos & maps have been removed from this online version.
This is not an exact copy but contains most of the general text of the full book.
This copy has been converted from it's original format and is probably not 100% accurate.
This copy is not to be reproduced on any other web site and is only reproduced here to give
you a good idea of the text content of the original book for research purposes.
This book is available in 8.5" x 11" paperback with a laminated cover or on CD Rom.
(c)1999 & 2006 Michigan Prime Publications & Kevin Everingham.
The SEVENTH generation of Everinghams were born in the early
to mid 1900's To give an idea of the time they lived in, this is what the World was like:


1920 Detroit's WWJ radio begins commercial broadcasting, the first of it's kind in the US.
1928 In the United States, there are about 26 Million automobiles in use at this time!
1930 The Detroit, Michigan to Windsor, Ontario Tunnel opens to automobile traffic.
1931 Al Capone is sentenced to eleven years Federal prison for tax evasion.
1933 Former President Theodore Roosevelt's cousin Franklin D., takes Presidential Office,
and incredibly, remains as President for 3 terms - Twelve years! (1933-1945)
1936 Newly elected Canadian Prime Minister creates Reciprocity Treaty with the US. This
same year, the Philippines receive independence from the United States.
1937 May 6, New York , The Hindenburg bursts into flames while descending into its port.
Sixty-one people survive by jumping from it.
1939 Television is first publicly broadcast from the Empire State Building.
1947 The creation of the CIA "Central Intelligence Agency".
1949 The NATO Pact is signed.
1953 General Dwight D. Eisenhower takes office as President.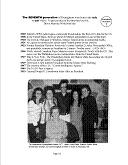 7th Generation Everingham sibings 1977 (back) Neva, Inez, Marvin, Edith, Ruth
(front) their mother; Leora Everingham at Marv's home in Sheridan, MI.
Page 113

---

full page family tree of 4 generations of Everinghams down to generation 7.


Page 114
---
Lois Everingham
Lois Everingham was born January 23, 1922 to
William George and Barbara (Siddle) Everingham
in Onaway, Presque Isle County, MI. Lois was raised from time-
parents George & Maggie Everingham of Onaway. Lois married
Robert DeHaven, son of Amos & Leafy DeHaven. They never had any children.


Lois and Robert spent winters in Florida, and lived near Black Lake just north of the town of Onaway during the summer months. See their photos on page 120.

Lyle Everingham

Lyle Everingham, known as "Lyle Jr.," was born in Onaway, MI
to Kenneth Lyle & Tena Everingham. He grew up in Onaway and entered
the U.S. Army. At age 21, Lyle left his tour of duty in the South Pacific
and returned to his family who had moved to Adrian, where he accepted
what he thought was a temporary job, at Kroger's Supermarket. He
stocked shelves and his brother Robert and four sisters also worked there.

Lyle was ambitious and rose from a starting position, to become a
Store manager, then District manager, and then General District manager.
Later, Lyle became the manager of operations for Kroger and finally became vice president
of produce merchandising. The corporation elected Lyle Corporate Vice President in 1965
and he became a board member in 1970. He served the company in various capacities and
was elected President of Kroger foods in 1977 and CEO in 1978. He held that position for
several years and retired from Kroger in 1991. Lyle has served as trustee and set on several
corporate boards. In 2002, he was awarded the Great Living Cincinnatian Award by the Cin-
cinnati, Ohio Chamber of Commerce.

Lyle lives in Ohio, and Naples, Florida with his wife Rlene. After contacting Lyle in
2000, He graciously wrote back about remembering Dale and Leora Everingham, and Dale's
parents, and several of the Everingham relatives of Onaway, Michigan. Lyle & Rlene's chil-
dren are; Nancy, Mark, and Christina Everingham.




Photo of Bob Everingham, August 2004

Robert George Everingham

Robert George Everingham was born April 10, 1928 to
Kenneth Lyle Everingham and Tena (Smith) Everingham. Robert
wrote in April of 2001 that he was named after his grandfather
George and George's brother Robert (see generation 5). Robert
says that he lived in Onaway, Presque Isle County, through his
high-school years. He then moved to Adrian, where he went to
work for the Kroger Company. He worked for them in Pitts-
burgh, Pennsylvania and transferred to Texas in 1968. Robert
lived in the Houston area with his wife Marie and 7 children.
Robert and Marie had 2 boys; Thomas Allen Everingham of Con-


Page 115
---

roe, Texas, and Michael P. Everingham of Tampa, Florida. Their 5 daughters all
live in the Houston area and include; Shari, Joy, Michele, Karen, and Jill.


When Robert corresponded with me in 2001, he and Marie has been married for 52 years.
He went on to explain his memories of his family from Northern Michigan;




"I knew both Dale and Leora Everingham well, Leora and my mother Tena were
friends. My father Kenneth (better known as Gus) and Dale did some fishing together
and I remember Dale coming to my grandparents farm and visiting. I also remember
Dale's parents, Charlie and Clara. When I was staying at the farm with my grandpar-
ents we used to take an occasional Sunday drive to visit them out highway 68 between
Onaway & Atlanta. I do remember Dale's store on the highway. It was small, with a
gas pump. I remember Cliff, Dale's brother, and I knew Inez Everingham. I think Edith
Graves and Alice Manning were sisters of George and Charlie Everingham. Edith had
a son Lloyd Graves, who was close friends of my mother and father. The Manning's also
had a grocery store located on the main street of Onaway across the street from the
court house. Both the Manning's and the Graves' had cottages at Black Lake. Later af-
ter the death of Edith's husband she bought a small acreage from grandpa's farm and
lived in a small 1 room home on the corner of the farm across from the town hall."



Robert Everingham





Marie & Bob at Onaway, MI 2004

I met Robert "Bob"
Everingham at Mildred
Everingham's 90th birth-
day celebration at Allis
township hall, Presque
Isle County, Michigan,
August, 2004. Bob and
Marie were very nice and
he offered to introduce me
to some of his cousins.
Having never formally
met him before, I immedi-
ately liked him and felt
like he was family. Marie
and Bob flew in to Michi-
gan from Texas, to visit
with some of the family
and we were all glad to
see them.


Page 116
---

Mt. Morris Twp, Genesee County, MI
CENSUS - April 22, 1930



sheet 13A, Dixie Highway,
house 273, family 276;
Lyle K. Everingham, head, rented home, age 25,
married at age 20, working in auto factory,
Tena, wife, age 23, married at age 18, Lyle A.,
son age 3, Robert G., son, age 2, Donna R., age
1., all born in Michigan.

Donna Rae Everingham
I have not met Donna, but according to
the April 22, 1930 MI Census of Mt. Mor-
ris township, Genesee County, Donna was
1 year old, which means she was born
about 1929. Donna's married name was
Donna Miller. Her children are; Roger,
Ronnie, Randy, and Rusty Miller.


Jacqueline Everingham
Jacqueline Everingham was born Sep-
tember 3, 1931 to Lyle & Tena (Smith)
Everingham, formerly of Onaway, MI. Since her family was living in Genesee county by
1930, she was probably born there. Her family later moved to Adrian, MI.
Jacqueline's children are: Vicki Summorford, Ricky Bailey, and John Bailey.


JoAnn Everingham

Joan Everingham was born October 2, 1934, and was probably born in Genesee
County, since the family is noted as moving to Adrian, Lenawee County, in 1945. In 1930,
her parents were living in Mt. Morris township, Genesee County. In 1952, Joan married
Richard Schill in Adrian, Michigan. Their children are; Terri, Becky, Robert and James
Schill. In March of 2002, Joan told me about her family. She said she was 67 years old,
and lived in Charlotte, North Carolina. At that time, Joan and Richard had 13 grandchildren
and 3 great grandchildren. Richard retired from Kroger.

James Roy Everingham

James Roy Everingham was born March 20, 1937, probably in Genesee County, MI.
His parents were Lyle & Tena (Smith) Everingham, formerly of Onaway, Presque Isle
County. In 1945, his family moved to Adrian, Michigan. James contacted me on March 22,
2002. He noted that he was living in Charlotte, North Carolina with his wife Sandra. They
had moved to Charlotte from Dallas Texas around 1997. James and Sandra's daughter is
Kelly (Everingham) Garner.

Linda Lee Everingham

Lyle & Tena Everingham moved from the Onaway area to Genesee County, and later
to Adrian Michigan in 1945. Linda Lee Everingham was their last child, and was born Feb-
ruary 1, 1946 in Adrian, Lenawee County. Her six siblings were all born in Northern Michi-
gan, or Genesee County. Her parents later moved to North Carolina. Today known as Linda
Handy, she has three sons; Troy, Mark, and James Gramling, all born in Adrian, Lenawee,
Michigan. All information about Linda comes from correspondence with her by email.

Page 117
---

Louise Comfort

Louise M. Comfort was born May 7, 1926 in Onaway, Presque Isle County, MI. She
was the daughter of Earl and Lulu (Everingham) Comfort. Louise married Everett D. Bush.
According to Social Security Death Records, Everett was born April 28, 1922 and died in June
of 1993. They lived in Montrose, Genesee County, MI. Louise & Everett Bush didn't have
any children.

Earl S. Comfort Jr.

Earl & Mary Comfort 1990,
Photo courtesy of Earl Comfort.



Earl S. Comfort Jr. was the son of Earl
Comfort and Lula Belle Everingham , grandson
of George & Maggie Everingham of Onaway,
Presque Isle County, MI. I contacted Earl in
April of 2003, and he sent family photos and in-
formation in July. He confirmed some family
details and gave some information about his par-
ents and sisters. Earl Jr. was born January 9,
1936 in Flint, Genesee County, MI. He married
Mary Lou Gunther (b.1935) on February 23,
1957 in Flint. Earl & Mary's children are; Earl
Kevin, Robin Lynn, and Allen Steven.

Juanita Mae Comfort

Juanita Comfort was born June 19, 1930
to Earl and Lulu (Everingham) Comfort. On
June 17, 1951, she married Basil Lyle Roth, who was born
February 7, 1921 and died January 1974. Juanita died in
April of 1976 in Davison, Genesee County, MI. They had
two children; Elizabeth Roth, born December of 1955, and
Steven Roth, born in July of 1959.

Kay Ann Comfort



Kay Ann Comfort was the youngest child of Earl
and Lulu (Everingham) Comfort. Several relatives have
noted that Kay died fairly young. She was noted in her
mother's 1969 obituary as Miss Kay Ann, living at home.
Kay was born in April of 1951 and married Thomas Judson
Stevens, April 25, 1970. Kay died in the 1970's.


Ruth Faye Everingham


Ruth "Faye" Everingham was born December 4, 1938 in Onaway, Presque Isle County,
MI to Percy & Mildred Everingham of Onaway. She married Milton David Gee on December
28, 1957. Their children are David & Scott.


Page 118
---
Kenneth Earl Everingham
Kenneth Earl Everingham was born November 1, 1942 in Onaway to Percy & Mildred
Everingham. Kenneth married Joanne Merritt in August of 1960. Kenneth & Joanne had a son
named Ronald Lee Everingham born August 3, 1962. Ronald died young on May 22, 1971 and
is buried in Hillcrest Cemetery, south of Onaway.

Ken & Joanne later divorced and Ken married Sandra McGlove.

Larry Everingham


Larry was born in August of 1944 to Percy & Mildred Everingham of Onaway, MI.
Larry married Eleanor Hunt. They had two boys, Gregory and Mark. They later divorced and
Larry married Yvonne Lafranier.

Patricia L. Everingham

Patricia "Patti" was born March 8, 1946 in Onaway, Presque Isle County, MI. She was
the fourth child born to Percy & Mildred Everingham of Onaway. She married Gary Wang and
they had three children; Darron, Dana, and Dustin Wang.
Patricia later married Gary Vermilya.

Photo of:

August 2004 gathering at
Allis Township Hall,
Presque Isle County, MI
in honor of the 90th birth-
day of Mildred Everingham

Kenneth, R. Faye, Patti, Larry & Mildred (seated)


Page 119

---
full page of photos & records;

COMFORT Family Records, Genesee County, Michigan, Clerk's Office

Death Certificate #358, Lula B. (Everingham) Comfort, date of death: 11 February 1969
Marriage license #62695, Juanita Mae Comfort, Basil Lyle Roth, married 17 June 1951
Marriage license #7000025913, Kay Ann Comfort, Thomas Judson Stevens, married 25 April 1970.

Photos this page:
taken at Allis Township Hall, Presque Isle Co., MI August, 2004

Gerald Robinson,
Inez (Graves) Robinson,
Lois (Everingham) Dehaven
Larry Everingham
Robert DeHaven
George Robinson


Page 120

---
Gary Donald Everingham
Gary was born January 7th, 1953 in Onaway, MI. He was the last child
born to Percy & Mildred Everingham of Onaway. Gary married Ronda Rogers
in Onaway in 1972. They had three children; Casey, Onna, and Onally.

Raymond Graves

Raymond Graves (Jr.) also known as young Raymond Graves, is the son of Ray-
mond Graves and Vivian Reynolds. He is the grandson of Edith I. Everingham and
George S. Graves of Onaway, MI. Raymond lives in Alaska and has two daughters.

Karl Robinson

Karl Robinson is the son of Inez Graves and Gerald Robinson, and grandson of
Edith I. Everingham and George S. Graves of Onaway, MI. Karl had one daughter named
Lisa, and one son named Paul. Karl died in an accident and his parents raised his children.

George Robinson

George Robinson is the son of Inez Graves and Gerald Robinson, and grandson of
Edith I. Everingham and George S. Graves of Onaway, MI. George has two daughters;
Les-lee, and Jaye lee. According to his mother Inez, George Robinson was named after
his grandpa George Graves. In 1987, George Robinson, an astute business man, founded
"Advanced Communications Systems," a military communications & avionics corpora-
tion. He later sold that company and retired.


                          Ira Everingham
			  Louisa Norris                    Ira Everingham's
				|                         GRAVES & ROBINSON
				|                            descendants
			  Edith Everingham
			  George S. Graves
				|
				|
		 -----------------------------------
		|				    |
		|				    |
	  Raymond Graves			Inez Graves
	 Vivian Reynolds		      Gerald Robinson
		|				    |
		|				    |
		|		 	-------------------------
		|			|			|
		|			|			|
	 Raymond Graves (jr)	  Karl Robinson		 George Robinson		




Page 121
---
Photo;
The Stoner & Everingham cousins lived
near each other & went to school together
in Onaway. Elmer Stoner & Inez Evering-
ham (above) were 1 year apart in age.


Alice Stoner

Alice Stoner is the daughter of Keith M. Stoner
and Irene Russell of Onaway, MI. Her grand-
parents were William & Belle (Everingham) Stoner of
Onaway. Alice was born June 6, 1931. She married
William L. Tennant (b.27 June 1928). Their children
were; Leslie Lloyd, Larry, William, Michael Lloyd,
and Mark Tennant. According to niece Becky Scott,
Alice moved to be near some of her family in Wyo-
ming. Son; Leslie's wife owns the "Woodwinds" res-
taurant in Onaway.

William Douglas Stoner


William Douglas Stoner is the son of Keith M.
& Irene (Russell) Stoner of Onaway, MI. William was
named after his grandfather, William D. Stoner who
was married to Belle Everingham. William was born
July 16, 1935 in Onaway, Presque Isle County, MI. He


obituary of Elmer Stoner, 2001...

married Estella Frances Sheler (b.2 Dec 1935). Estella
was born in Grand Rapids, Kent County, MI. They
married on July 1, 1954 in Cedar Springs, MI. They
reside near Howard City, Montcalm County, Michigan.
Their children are; Roxanne Marie, Rebecca Rae,
Mary Clarisse, William Douglas Jr., Joseph Keith,
Matthew Roy, and Samuel Scott Stoner. William Sr. died in
2005 of complications following a car accident.

Keith Stoner Jr.

Keith Stoner Jr. is the son of Keith M. Stoner and Irense
Russell of Onaway. He was born January 28 in 1937 or 1938.
Keith's grand parents were William & Belle (Everingham)
Stoner of Onaway. Keith married Treva DuBois on June 29,
1957 in Onaway. Treva was born November 19, 1939. Their
children are; Delmar William, Debbie Ann, and Tammy Lynn
Stoner.

Elmer Richard Stoner

Elmer Stoner was born December 9, 1927 in Onaway.
He was the son of Kenneth A. Stoner and Neva E. Lefler and
grandson of William & Belle (Everingham) Stoner of Onaway.
Elmer married Lois Madden (b.23 Aug 1930) on August 8, 1949
in Flint, MI. Elmer & Lois had five children; Bryan Richard,
Marc Allen, Marsha Elaine, Lori Ellen, and Mary Ann Stoner.
Some of Elmer's descendants include the names; Stoner, Kilgore,
Cassey and Mack. Elmer's family lived in Sacramento, Califor-
nia. He died in September of 2001.

Page 122
---
Jerry Herbert Stoner

Jerry H. Stoner was born March 21, 1931. He was the son of Kenneth A. Stoner and
Neva E. Lefler and grandson of William & Belle (Everingham) Stoner of Onaway. He married
Arvajean Isetta Porter on February 4, 1950 in Wyoming Township, Kent County, MI. The
wedding was officiated by Cornelius Blankner, Justice of the Peace. They later moved to the
Pierson area of Montcalm County, MI.

Jerry & Arva had six children; Karen Lynn, Gerri Lee, Michael Kenneth, Gale Jean, Jef-
frey Wayne, and Kevin Ross Stoner. Some of Jerry's descendants include the names; Stoner,
Magoon, McGee, Ingerson, Morell, Avery, Sims and Grein.


kids; Jerry & Barbara Stoner photo, Onaway, MI



In early 2003, Jerry & Arvajean wrote;
"Jerry knew your family well when they were all living
in Onaway. He remembers going to Dale and Leoras
to play cards. We used to go over to Crystal now and
then to Dale & Leora's store (R&L Grocery) so Jerry
could work on their coolers. Jerry worked on air con-
ditioning and refrigeration for years. We have 6 chil-
dren and 15 grand children and 17 great grandchil-
dren."

Barbara Belle Stoner

Barbara Stoner was born June 4, 1928. She
was the only daughter of Kenneth A. Stoner and Neva
E. Lefler and grand-daughter of William & Belle
(Everingham) Stoner of Onaway. Barbara's first child
was Larry Richard Stoner. She married Richard Mar-
tin on February 1956 in Onaway. After marriage, their
Jerry & Barbara Stoner in Onaway, MI.
children were; Kathy Lynn, Sandra Lee, Roger Dale,
and Daryl William Martin. Some of Barbara's descendants include the names Stoner, Martin,
and Bentley.

On March 4th 2003, I called Barbara on the phone. She said that she had married Rich-
ard Martin, and he had died in 1988. She went on to ask if I had ever been to Onaway & said
"M33 heads south from Onaway. Just south of town there was an old schoolhouse on the cor-
ner of a side road. On that road, Charlie Everingham & the Stoners, and Dale Everingham
lived. Cliff Everingham also had a cabin on Charlie`s property. She also remembered going to
grade school with Inez and Ruth Everingham, cousins who lived nearby.


William Stoner's parents were Abraham & Prudence. Abraham's other children were
Robert Stoner from Wittemore, MI, Abraham Stoner from Detroit, didn't have any children,
Austin Stoner who we called uncle Aus, Pearl Stoner lived in Flint had 3 children, Letha Stoner
married Carl Siegrist. My cousin Alice Stoner married Bill Tenant and some of their family live
near Gaylord, MI."

According to Ken Sowles, Barbara died October 25, 2003.

Page 123
---
ONAWAY Newspaper, February 19, 1943:

Miss Inez Ervingham Has a Birthday
Miss Inez Ervingham entertained eleven of her
friends Saturday evening. The occasion being her 14th
birthday. Those present included Doris, Ruth and Mrs.
Bert Rogers, Harold Freiberger, Donna, Doris, Dale
and Larry Milligan; Mike Higgins, Ruth and Alice
Lamberson and Bill Goupell.

Parlor games were played for entertainment. A
dainty lunch was served at a late hour. Miss Erving-
ham was presented with many beautiful gifts.



photo

Young Inez with grandpa Everingham's
work horses, Onaway, MI, circa 1930s.

Inez Marie Everingham
Photo of Inez & her parents, graduation day, Onaway, MI
Inez was the first child of Raymond & Leora Evering-
ham. She was born February 13, 1929 in Onaway, MI. Inez
married Charles Elmer Bowers, "Chuck" on December 15, 1946
in Onaway. They were married by uncle "Elder" Willard W.
Graves, Brother of Inez's grandmother. Also present at the mar-
riage were Ruth Everingham, the brides sister, and Cloid Harri-
son Jr, a family friend and brother of Ruth's future husband. In
the late 1960s-early 1970s Inez & Chuck lived near Marv &
Claudette Everingham, and Dale &
Leora Everingham at
Crystal Lake, Mont-
calm County, & later


photo of Chuck Bowers & son, early 1950s.

Obituary (St. Johns, MI.):
"Inez Marie Bowers 69, died 9-9-1998. She was
born 2-13-1929, in Onaway, MI. The daughter of
Raymond & Leora (Morgan) Everingham. She
married Charles Bowers 12-15-1946, in Onaway.
He proceeded her in death 3-27-1982. Surviving
are one daughter, Lynne (& Ron) Patterson; two
sons, Allen, and Darrell; her mother, Leora
Stierly; three sisters, Ruth Hodge, Edith (&
Robert) Lunger, Neva (& Gerry) Springsteen; one
brother, Marvin (& Tarry) Everingham. She was
proceeded in death by her father and one brother,
Eugene (& Clara)."


Page 124
---

moved to Ingham County Michigan where Chuck worked. Inez & Chuck had 3 children;
Lynn Marie (b.7 Oct 1947), Allen Roy (b.14 Jun 1950), and Darrell Charles (b.8 Nov 1953).


On September 9, 1998, Inez died of Emphysema & Lymphoma Cancer.


The Bowers Family


Charles Elmer Bowers got his middle name from his father Elmer L. Bowers. Elmer
married Lillie May Badgero, known as "May" in 1916. They had at least four chldren, Bob,
Flora, Ward, and Charles. At some point, Elmer & May split up, and he remarried. He had at
least one more son named Elmer. At some point after that, Elmer Sr. took his own life. An un-
fortunate family story suggests that Elmer's son "Elmer Jr." also took his own life. Elmer L.
Bowers was the son of William Bowers and Cora Waterhouse. William was a northern Michi-
gan lumberjack. He died in 1894, in a logging accident.


Badgero Family

Although Chuck was the son of Elmer L. Bowers and Lillie May Badgero, he was raised by
his mother's aunt & uncle; Roy & Merle Badgero of Onaway. Roy was a World War I veteran
who was born March 9, 1887 in Forester, Sanilac County, MI, and died November 14, 1955 in
Onaway. Roy and Merle had raised many children together. Roy had a twin named Ray who
also lived in Onaway. Roy's brother Charles was married to Evaline Day in 1896. Evaline was
the daughter of George Day and Sarah Samantha Barber. Charles & Evaline were Lillie May
Badgero's parents & thus Chuck Bowers' Grandparents.


photo of Charles Badgero,
Grandfather of Chuck Bowers.



Evaline died in childbirth with their sec-
ond child "Rocky" in 1899. Rocky died 5
months later. Charles Badgero marred a
second wife; Laura Green on July 18, 1900
in Carsonville, Sanilac County, MI. They
had at least five children; William Lorenzo,
Raymond, Max Victor, Richard C., and Carl
Eugene. All 1/2 siblings to Lillie.


Charles Beaman Badgero was born Sep-
tember 22, 1871 in Melancthon Township,
Grey County, Ontario, and died January 7,
1948 in Cheboygan, Michigan. Charles
Badgero's parents were Lorenzo and Harriet
(Shropshire) Badgero. Lorenzo was born in
1850 and Harriet was born in 1848. They
are buried near their grandson Roy Badgero
in Onaway, MI.



Page 125
---
Lillian "Ruth"
Everingham
Lillian Ruth Everingham, known as "Ruth",
was born May 14, 1930 in Onaway, MI. She was the
second child of Raymond & Leora Everingham. Ruth
married Donald David Harrison December 27, 1946
by Pastor E.N. Burt. The wedding was witnessed by
the groom's brother & Everingham family friend
Cloid Harrison Jr. and the bride's sister Inez Marie
. Bowers from Onaway, MI.


Don & Ruth had 2 children; Gail Lynne
(b.Nov 22, 1949) and Neil Ray (b.April 28, 1953).
Don & Ruth later divorced and she married a few
times.


Don was the son of Cloid & Beatrice
(Greenman) Harrison. Cloid & Beatrice had 3 chil-
dren; Cloid Jr, Donald, and Lillian. Cloid later mar-
ried Ann Kalvick and had; Shirley, Arthur, Clarence,
Ruthann, Gary, Donalene, Janice, Penny and possibly
other children. Cloid was born April 28, 1899 in Clin-
ton, Indiana, and died April 17 1989 in Cheboygan,
MI. He was the son of Clarence R. Harrison


photo of Newlyweds Don & Ruth Harrison

(b.30 May 1854) & May Wagner (b.31 Dec 1880). They are
buried at Elmwood Cemetery in Onaway, MI.



Edith A. Everingham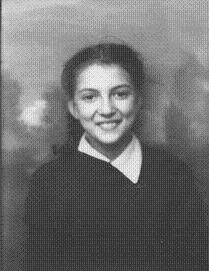 Onaway School photo of Edith
Edith Arlene was the third child of Raymond &
Leora Everingham. She was born May 17th, 1933 in
Onaway, Presque Isle County, MI. Edith was named
after her father's aunt Edith Everingham (sister of
Charles Everingham). Edith A. married Joseph Ger-
>rard Prentler April 25, 1959 in Lansing, Michigan.
Joseph was born June 16, 1936 in Lansing. He served
for a long time in the National Guards. They adopted
Joseph "Bruce" Prentler who was born May 23, 1958.
They were also foster parents for many children over
many years. Joe & Edith also spent years in traveling
sales, and later took over management of her brother's
Onaway Discount store. Edith was also a member of
the Onaway Chamber of Commerce.


Joe Prentler Sr. died October 24, 1995 in Ona-

Page 126
---

Ad shown from an Onaway Travel guide printed by the Onaway
Chamber of Commerce in 1994. At that time, Edith (Everingham)
Prentler was the Chair of the Onaway Chamber of Commerce and
also managed the Onaway Discount Store & Sports Shop.


way, MI. He was
buried at Fort Custer
National Cemetery in
Augusta, Michigan. He was the
son of Joseph Prentler & Erma-
lina Fedawa, a family of German
descent.



After Joe's death, Edith
spent winters in Florida helping
out her widowed mother. It was
in Florida where she met Robert
"Bob" Lunger who she eventu-
ally married. Bob & Edith live
in Florida & Massachusetts.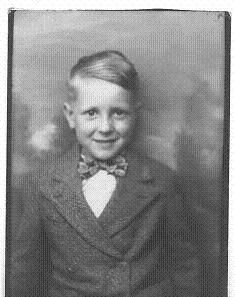 Photo of Eugene Everingham, age 7


Eugene Dale Everingham

Eugene Dale Everingham
was known as "Gene". He was
the first son of Raymond &
Leora and was born November
19, 1937 in Onaway, MI.
Gene's parents moved to Mont-
calm County, from Onaway in
1957. On December 13, 1958,
Gene married Clara May John-
sen. Clara was born in 1940 in
Grand Rapids, Kent County, MI
to Carroll & Clara Johnsen.
They moved to the Carson City
area where Clara went to school.


Page 127
---


Gene & Clara had 4 children;
Generation Carla May (b.16 April 1960),
Sandra Jean (b.8 March 1964),
Ann Marie (b.13 June 1965), and
Kenneth Dale (b.5 May 1967). Ann Marie
lived only 1 day & is buried with some of


Obituary of Eugene Everingham.

her family at Bloomer Township cemetery in
Montcalm County, MI. Gene enjoyed the
local racing environment and sponsored his
own cars at local tracks. He enjoyed his toys
and included his extended family whenever
possible. He was a successful business man
who owned several businesses including
R&L Grocery, started by his father. Gene
also owned the Onaway Discount store and
an auction house, among other businesses
and properties around Carson City in Mont-
calm County and Presque Isle County.
Gene acted as a patriarch of his family

photo of young Gene Everingham


and organized family celebrations and out-
ings. His sudden heart attack in 1991, had
an impact on his extended family.




photo of Gene, Clara,
Claudette, & Marv, 1970's.




The Springsteen Family in the 1970s,
Jake (top left), Pam (top right),
(left to right) Betsy, Neva & Gerry





Neva Mae Everingham


Neva Mae was the fifth child of Raymond
& Leora Everingham. She was named after Neva
Graves, daughter of Frank & Maude Graves.
Frank was the brother of Clara Graves who mar-
ried Charlie Everingham. Charlie & Clara
(Graves) Everingham were Neva Mae Evering-
ham's grandparents.



Neva was born March 15, 1940. Her fam-
ily moved to Montcalm County in 1957. She was
the first in her family to graduate from Carson City
Schools in Montcalm County. Her previous sib-
lings had gone through school in Onaway.

Page 128
---
Gerry was only 17 when he and Neva planned to marry. Due to his age, he could not
get married locally. Neva and Gerry traveled to Iowa with her father and sister Edith, to get
married. On September 23, 1959, Neva married Gerald Bruce Springsteen in Davenport, Iowa.
Gerry was a local boy, who was schooled in Carson City, MI. He was a successful farmer &
the son of Owen W. (b.1914) & Edna E. (b.1918) Springsteen, who were also local farmers.
Owen had a brother named Jay C. Springsteen who was a local builder in the Carson City area.
Gerry's grandparents were John J. Springsteen (1866-1952), and Viola V. Smith (1874-1938).


Neva and Gerry had three children who lived to adulthood, and one baby who died at
birth May 30, 1962. Their other children were; Pamela Sue (b.1960), Gerald Wayne (b.1964),
and Betsy Jean (b.1971). Neva and Gerry organized many family reunions in the 1970's and
1980's. By the time they retired from farming, Neva & Gerry had built up an estate of many
acres of prime farming land and old farmhouses, between Fenwick and Carson City, in Mont-
calm County.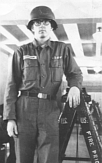 Marv 1965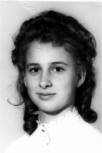 Claudette, age 13
Marvin N. Everingham
Marvin Neil Everingham,
known as "Marv" was born January 2,
1944 in Yipsilanti, MI.
He was the last child of Ray-
mond & Leora Everingham, and the
only child not born in Onaway, MI.
His father Raymond "Dale" had moved
his family south when he went to work
in the bomber plant, during the war.

On August 13, 1966, Marv
married Claudette Ann Platte. She was
born August 21, 1948 in Lansing, MI.
She was the daughter of Richard B. Platte (b.1921) and Muriel Ann Hale (b.1923) from Lans-
ing, MI. Claudette had three brothers; Ron, Rex, and Raymond. They were the grandchildren of;

· (fathers side) Louis Platte (b.1893) & Sophia Ann Trierweiler (b.1892).
· (mother side)* Avenial "Veni" B. Hale (b.1878) & Julia Edith Macklin (b.1887).
*see photo, next page



A link to the HALE family
and the Michigan Cavalry


The Hale family is a long time colonial American family having lived in America since
it was the English Colonies. Levi Hale was born in the early 1800s, probably in New York or
Vermont. He died April 24, 1883 in Eaton County, Michigan. Levi married Asenath Baker, a
former resident of Vermont. She was born between 1812 & 1822 in Vermont and died June 28,
1884 in Eaton County, Michigan. Levi and Asenath had five children; Daniel Levi, George I.,
Ezra, Mary, and Wealthy.

Page 129
---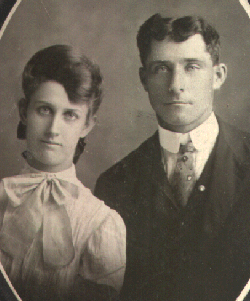 Julia & Veni Hale 1905
August 8, 1862, George I. Hale, age 19, enlisted at
Eaton Rapids, MI as a private in Company D. of the 7th
Michigan Cavalry. It is astonishing that a Civil War soldier
survived from 1862 to 1865 during nearly constant battle
without being injured. George later married Alice Bentley
and had two sons; Laurence, and Clarence.


Daniel was not quite as lucky as his brother George
during the Civil War. Daniel was wounded twice but each
time returned to battle. He enlisted in 1862, as Union Sol-
dier, in Company D. of the 7th Michigan Cavalry, in the
same unit as his brother, under the command of George
Armstrong Custer of Monroe, MI. This is the same famous
Custer, who is now known best for his demise by Indians
popularly called "Custer's last stand." In the Civil War era,
General Custer was a well known and respected leader who's
battles have been written about in countless books. Records
show that Daniel may have been transferred to the 10th MI
Cavalry. His pension card lists Daniel L. Hale, and his wife
as Mary A. Hale, and shows that he served in the 7th and
10th Michigan Cavalry. Daniel Hale married in 1866 and
had 2 children. Early pioneer families in Michigan had rough times and Daniel's life in the
1860's was a harsh example of how rough pioneer life could be. At different dates in 1869,
both children and his wife died. His son's death record shows a cause of death as "inflamation
of the brain". He then moved to his father's home in Eaton County.


It was about 1871, when Daniel married Mary Barr of Benton, MI. They had seven
children; Clara Viola, Emma, Wilbur A, Avenial Burdette, Ethel Ina, Iva Blanch, & William
Henry.


Avenial Burdette Hale was born October 5, 1878 in Mecosta County, MI. Veni, as he
was known, married in 1905 to Julia Edith Macklin (b.1887), from Marshall County, Indiana.
Their children were; Claude Burdette Hale (b.1906), Russell D. Hale (b.1913), Pearl Edith Hale
(b.1916), Howard Hale (b.1919), and Muriel Ann Hale (b.1923). Muriel married Richard B.
Platte in 1944 and had four children. Which brings us to some German relatives, the Platte's.

PLATTE Family of Westphalia


Eberhard and Theresa Platte left Bremen Germany aboard the ship Leontine, in August
of 1836. They arrived in the port of New York October 3, 1836. They traveled along the Erie
Canal and landed in Detroit Michigan October 25th. The ships passengers stayed behind while
the leaders, Father Anton Kopp, and Eberhard Platte met with Father Martin Kundig of St.
Mary's Parish in Detroit for travel directions. The two men set off on foot, on what was known
as the Dexter Trail. They passed Ann Arbor, Dexter, Chelsea, Stockbridge, Mason, Lansing
and DeWitt, on foot. They arrived at the land office in Ionia on November 4th where they had
to wait six days. Father Kopp and Eberhard purchased 560 acres of land for the group, where
St. Mary's Parish and Westphalia would later be established.


Five men, Anton Cordes, Joseph Platte, John Hanses, William Tillmann, and John Salter
met Father Kopp and Eberhard Platte in Lyons, near Ionia. A hired trapper guided them to their

Page 130
---
land holdings. Those original seven men named the settlement Westphalia after a familiar
area of their homeland in Germany. In mid-November, they gathered up the rest of their
families who had been waiting in Detroit. In March of 1838, a two room log house was
completed that served as the first church in Westphalia, Clinton County, MI. Eberhard set-
tled his family in Lyons, Ionia County, Michigan until he bought 45 acres in Westphalia in
1843.


Theresia (Baltes) Platte was born in 1812 in Westphalia Germany and died in 1878 in
Westpahlia, Clinton County, Michigan. Theresia and Eberhard had ten children. Their sec-
ond born was Ferdinand who married Maria Mary Snitgen. Ferdinand and Mary had eight
children. In 1858, they named their first son Eberhard, after Ferdinand's father. This Eber-
hard married Mary Pohl and had eight children. Three of their children married into the Tri-
erweiler family, also from Germany. Eberhard and Mary's son Louis was born in 1893 in
Westpahlia, MI and married Sophia Ann Trierweiler in 1916. Their son Richard B. Platte
was born in 1921 in Westphalia, and died in 1985 in Lansing, MI. Richard is buried at Ma-
ple Ridge Cemetery in Holt, MI. He married Muriel A. Hale in 1944 and had Ronald Lee,
Rex Lyle, Claudette Ann, and Raymond Lewis Platte. He later married Margery Barnhart.
Claudette married Marvin N. Everingham in 1966.




Marv & Claudette had two children; Kevin (b.1967) & Laurie (b.1969). Additional
miscarriages ended their family at two. Marv & Claudette divorced about 1982.



Marv married Tarry Stearns at Mud Lake, Onaway, MI October 23, 1982.
Tarry was the daughter of Donald A. Stearns (1926-2002) & Phyllis I. Morris (b.1927). Don
was the son of Frank Stearns and Emma Greenhoe of Sheridan, MI. Tarry had two sons
from her previous marriage, Troy & Patrick Jensen. The Jensen boys and Marv's son and
daughter visited during the summers in Onaway, Presque Isle County, MI.



Marv & Tarry lived in Onaway, and later Afton, and managed the Onaway Discount
Store. Later, Tarry worked for Brewbakers Furniture in Onaway. They started the "Sports-
R-US" sporting goods shop, near Afton and ran that for a few years. Marv later worked for
the Cheboygan Tribune newspaper. He was also the supervisor & assessor of Walker town-
ship, Cheboygan County,


Photo;
Marv with grandchilden,
Crystal, Michigan 1996 (l-r)
Marv, holding baby Kaden
Everingham, Keric Everingham,
Cory Tester, Tyler Tester.

MI. In their later years,
Mary & Tarry moved back
to Sheridan, Montcalm
County, MI, to be closer
to their immediate fami-
lies.


Page 131
---
toddler
Jane Everingham
Onaway, MI.
Jane Viola Everingham
Jane was the first child born to Clifford & Theal
(Neigh) Everingham. She was born in 1944. Her parents were
married in January of 1942. Jane married Tim Bailey and had
three children; Paula, Tom & Brenda. She also had a son named
Trent Creighton. Jane is widowed and lives in Michigan.

Raymond N. Everingham


Raymond Everingham
National Guards
Uniform.



Raymond Neil Everingham was named after his fa-
ther's brother "Raymond Dale". Ray was born March 22,
1947 to Cliff & Theal (Neigh) Everingham. On January 19,
1968, Ray married Bonnie Lorraine Higbee. Bonnie was
born December 13, 1949 to Bruce & Catherine Higbee. Ray
& Bonnie lived in Carson City, or west of Carson City,
Montcalm County, MI.


Chris Elmer Everingham

Chris was the last child
of Clifford and Theal (Neigh)
Everingham. He was born in 1958.

Page 132
---
The EIGHTH generation of Everingham's were born in the mid to later 1900's (1940-1970's)
To give an idea of the time they grew up in, This is what the World was like:

"The Computer and Information Age begins 1970's"
1950-53 U.S. involvement in the Korean War.
1960 The fist Xerox photographic copy machine model 914 is introduced.
1960 Cassius Clay ­later known as "Muhammed Ali" won his first prize fight.
1962 John Glenn orbits the earth
1963 President "John F. Kennedy" is assassinated. & Digital Equipment sells it's first
mini-computer, to Atomic Energy of Canada
1964 Roy Orbison's "Oh, Pretty Woman" is a #1 hit song.
1964-1975 US involvement in the Vietnam War. 1969 Apollo II lands on the moon.
1971 The National Radio Institute introduces the first computer kit, for US $503.
1972 "All in the Family" TV show begins a 12 year run.
1975 Bill Gates and Paul Allen found Micro-Soft. (first major computer software company).
This generation saw the rise & fall of Disco, "Ratted Hair", and the first video game arcades.

Descendants of Ira and Louisa Everingham can be tracked into at least the
10th generation at this time. To maintain privacy, only a few names are given
from the 8th generation. Some descendants are unknown at this time, but 8th
generation includes the following great-great grandchildren of Ira & Louisa:


Earl Kevin Comfort
Sandra Lee Martin
Joseph Bruce Prentler
Robin Lynn Comfort
Roger Dale Martin
Allen Steven Comfort
Daryl William Martin
Bryan Richard Stoner
Marc Allen Stoner
Larry Richard Stoner
Gail Lynn Harrison
Marsha Elaine Stoner
Kathy Lynn Martin
Neil Ray Harrison
Lori Ellen Stoner
Mary Ann Stoner
Darron Wang
Dana Wang
Dustin Wang
Paula Bailey
Tom Bailey
Brenda Bailey

Page 133
---

Thomas Allen Everingham
Kevin Neil Everingham
Michael P. Everingham
Laurie Ann Everingham
Larry Tennant
Shari Everingham
Lisa Rae Everingham
Leslie Lloyd Tennant
Joy Everingham
Theresa Kay Everingham
William Tennant
Michele Everingham
Tammy Jean Everingham
Michael Lloyd Tennant
Karen Everingham
Troy Clifford Everingham
Mark Tennant
Jill Everingham
Roxanne Marie Stoner
Matthew Roy Stoner
Lynn Marie Bowers
Rebecca Rae Stoner
Samuel Scott Stoner
Allen Roy Bowers
Mary Clarisse Stoner
Delmar William Stoner
Darrell Bowers
William Douglas Stoner Jr.
Debbie Ann Stoner
Joseph Keith Stoner
Tammy Lynn Stoner
Trent Creighton
Troy Gramling
Mark Gramling
James Gramling
Carla May Everingham
Sandra Jean Everingham
Kenneth Dale Everingham
Pamela Sue Springsteen
Gerald Wayne Springsteen
Betsy Jean Sprinsteen
Ronald Lee Everingham (1962-1971)

Page 134
---

David Gee
Vicki Summerford
Terri Schill
Becky Schill
Scott Gee
Paula Bailey
Robert Schill
James Schill,
Thomas Keith Bailey
Kelly Everingham
Brenda Bailey
Elizabeth Roth
Casey Everingham
Ricky Bailey
Steven Roth
Onna Everingham
John Bailey
Onally Everingham
Les Lee Robinson
Karen Lynn Stoner
Jaye Lee Robinson
Gerri Lee Stoner
Lisa Robinson
Michael Stoner
Paul Robinson
Gale Jean Stoner
Jeffrey Wayne Stoner
Kevin Ross Stoner
Gregory Everingham
Mark Everingham
Nancy Everingham
Mark Everingham
Christina Everingham
Roger Miller
Ronnie Miller
Randy Miller
Rusty Miller


Page 135

---
MONTCALM COUNTY, MICHIGAN
The County was formed in 1831 from Ionia county. According to records, Judge Epaph-
roditus Ransom, later a Governor, made the first purchase of land there. Although a large county
in Michigan, Montcalm is very rural. It's largest city today is Greenville, although Stanton was
much larger than it is today, back in it's early logging days. Montcalm County consists of But-
ternut, Carson City, Crystal, Edmore, Fenwick, Greenville, Howard City, Lakeview, McBride,
Pierson, Sheridan, Sidney, Six Lakes, Stanton, Trufant, Vestaburg and several other small towns
and villages.

Our family nests of
Butternut, Carson City & Crystal


The first settlement in Carson City was located along the Fish Creek and was established
in 1852. It was named by one of the first settlers whose home was Carson City, Nevada. Both saw
mills and lumbering were profitable ventures in this settlement. It was incorporated as a village in
1887, but not as a city until 1960.



The village of Crystal is situated near the east shore of the lake. The first settlement in this
vicinity was made by Enos P. Drake who in the year 1857 built a small dwelling house and saw-
mill, the latter on the outlet of Mud lake. Drake built the first mill. The first framed building was
the Eagle hotel. The village was laid out by Asa Ward on land owned by Mr. Burtch and Mr.
Drake. Today, Crystal's town and outlying homes and businesses completely surround the lake.

Page 136
---
The Everingham family and their related ancestors and descendants have probably lived
in most areas of Montcalm County. But the Everingham's did not arrive until 1957. R. Dale &
Leora Everingham and their family moved to the area and started R&L Grocery, in Butternut.
They lived at Carson City & Crystal Lake. Various other family members followed including
Dale's parents Charlie & Clara Everingham, and Dale's brother Clifford and his wife Theal &
family. Leora's father, William Morgan Sr,, and her brother, Bill Morgan's family also located
to Montcalm County's Carson City area. Local related families from the area also include;
Neigh, Bowers, Higbee, Stevenson, Johnson, Johnston, Prentler, Sabin, Stoner, Springsteen,
Morris, Stearns, and many others.

Page 137
---
postcard photo
Caswell Building, Carson City, MI

R&L Grocery
changed hands
when founder R.
Dale Everingham
retired in 1967(or 1970?).
Ownership became
a joint venture by
brothers Gene and
Marv Everingham
with Marv selling
out to Gene and his
wife Clara. They
managed the store
until his death in
1991. The family
retained R&L for a
few years, before
selling the property
to Baker Marine.
Gene also owned
several other busi-
ness' and buildings
in the Butternut and
Carson City area.

Marv Ever-
ingham was also a
business minded
person. He started
out in the area
working for Geller
Chevrolet in Carson
City, which later
became Jensen
Chevrolet. He and
his first wife Clau-
dette also ran a fur-
niture store in Car-
son, called C&M
furniture in the
1970s. I distinctly remember the sidewalk sales and huge celebration of the bicentennial in
1976. Red White & Blue and USA Flags everywhere. Fire hydrants and even houses were
painted red, white & blue.



In the back of the furniture store was a pool hall that was accessed from the ally. It
was the equivalent of an arcade business of the late 20th century. Local kids played pool, air
hockey, foosball, and the big attraction of the era, pinball machines. They held contests and
pool tournaments for the local kids, in the pool hall.

Page 138
---
If you read about the "Caswell" building on the previous page, you will see that it men-
tions the building having an opera-house upstairs. As a young child, I remember finding old
postcards and stamps in the opera house offices. The old black cast iron & stained wood thea-
ter seats were nice for their time, but would have been terribly uncomfortable to set in for very
long. The treasure-trove of boxes that we would rummage through in the upstairs had "turn-of-
the-century" clothing and discarded items, that would have excited historians & antique dealers
even back then, in the 1970s.


Eugene Everingham also owned several businesses around Butternut and Carson City
that were similar to the Caswell building. He had an auction house in Carson City for many
years. Other relatives also owned businesses in the 1970's in Carson City. Eugene, Marv, and
cousins Chris, Raymond, and their father Cliff Everingham all had stock cars that they raced at
Crystal Raceway at some point. In those early days, the stock cars were very basic. At that
time, so little was needed to set up a race car, that Marv even had two cars racing at one time.
Later in the 1980's and beyond, much
more capital, and racing knowledge was


Cliff Everingham
with one of his family's
stock cars, 1971.

needed to set up a winning car. Eugene
invested in sophisticated engines and a
nascar-style chassis, and continued to race
his whole life. Other cousins from the
Morgan and Johnston family also raced
stock cars.


Marv was the general manager of
Jensen Chevrolet until divorcing and mov-
ing away to Onaway where he married his
second wife Tarry Stearns. They lived in Onaway and the surrounding areas for several years
before moving back south to Montcalm County, to be closer to both of their families.



photo:
Marv Everingham's Car at Crystal Raceway August 24, 1968.


Page 139
---
1988 Sheridan, Michigan photo; (l-r) Laurie (Everingham) Tester, "daughter of" - Marv Everingham, Don Stearns, Tarry (Stearns) Everingham .
The Stearns Family
of Montcalm County
Donald A. Stearns married
Phyllis I. Morris January 27th,
1945 in Stanton, Montcalm
County, MI. Both families had a
long term presence in Montcalm
County. Don's family was from
Sheridan and the Morris family
was from Fenwick just a couple
of miles south of Sheridan.


He owned and operated
Stearns Trucking, retiring in
1980. Don and Phyllis chose to
adopt Richard Alfred Stearns
(b.1944), and then had Tarry (b.1948), "who married Marv Everingham", Roy Donald (b.1950),
and Shirley Ann (b.1953).


Don was born November 24, 1926 in Sheridan, the son of Frank Wilbur Stearns and
Emma Greenhoe. Like the Stearns and Morris family, the Greenhoe family had been present in
Montcalm County for many years. Frank and Emma's children were: Don, Lloyd, Wilbur,
Barry, Arnold and Ruby. Ruby married Wilmer C. Morris Jr., who's sister Phyllis, married
Ruby's brother Don.


Lemon, Dell & Ostrander Family
Connections to the Everinghams



The Dell family were from New Jersey and New York. They lived in some of the same
areas that the early American Everingham families lived. Most of the earliest Dell family infor-
mation lists their name as "Dill". Ann J. Everingham's 1790 Census data of New York, shows
no occurrence of the name Dell, but listed seven "Dills" living there. This same census list
shows a John Everman and a Gilbert Everghim. We also know of several Everinghams and
Dell/Dill, living in New Jersey prior to the 1800's. Much like our earliest Everingham, the
Dells that we are related to were also British Loyalists.


Our direct line came from New Jersey to Canada and moved back to the New York side
of Niagara. They most likely moved from side to side, across an open border between the
United States and Canada in the early 1800's. It was not until the 1880's when our Evering-
ham line moved to Michigan. I have not researched exactly when some of the families that we
are related to may have moved to Michigan.


It's interesting to see that some of the Dell and Ostrander family that had been related
to the Everingham family back in 19th century Canada, ended up in rural Montcalm County,
where some of the Everinghams ended up. I do not believe that either group knew of each-

Page 140
---
other or even knew that they were distantly related. Basnett Dell and wife Chloe Jane
Ostrander ended up in the Langston area of Montcalm County. Charlie & Clara Everingham
(5th generation) and many of their descendants ended up in Carson City, Crystal, Butternut &
Sheridan areas of Montcalm County, within a short drive of Langston. Basnett Dell died June
2, 1892, presumably at the Hospital in Lakeview, Montcalm County. His parents were Martin
and Rebecca (Lemon) Dell. His grandfather was another Bassnett Dell, who's sister Chloe
married James Everingham (our generation 1).


If you have paid attention so far, you have read about the Lemon & Dell spouses of the
early Everinghams. The names of Ostrander, Lemon, Dell and Everingham as husband and
wife appear several times. Martin Dell's wife, Rebecca, was the daughter of Jacob Lemon and
Mary Marr. Jacob & Mary's oldest daughter, Catherine was the second wife of our first genera-
tion, James Everingham.


Martin Dell's sister Margaret "Peggy", married Jacob Everingham who was the son of
James (our generation 1) and his second wife Catherine Lemon. Two more of Martin Dell's
brothers married Everingham girls; Adoram Dell, born about 1796, married Charity Evering-
ham, sister of Jacob, and the other child of James & Catherine (Lemon) Everingham. The other
brother of Martin Dell who married an Everingham, was James Dell, known as "Hunter Jim".
James married Elizabeth "Betsy" Everingham around 1829. Betsy was a third generation Ever-
ingham. She was the daughter of James & Sally (Brooks) Everingham (our generation 2). In
1803, William Everingham married Elizabeth Ostrander. William was a brother of our 2nd
generation James Everingham.



As outlined in our Generation 1, the Everinghams of Michigan are descendants of Chloe
Dell, who died by 1793 in Ontario, Canada. She was the daughter of Bassnett & Hannah
(Burris) Dell of New Jersey who also both died in Canada.



Basnett & Chloe (Ostrander) Dell's daughter Phoebe Catherine, married John Watson
Everingham, who was a great grandson of James & Chloe (Dell) Everingham. John Watson's
brother Clark Everingham, married Mary Jane Ostrander, daughter of John & Keziah Ostrander.



Thoughts from the Author


The stories of our ancestors are moments in time that need to be told so they are not forever
lost. It is unimaginable how much family history and historical knowledge is lost as the years,
and our ancestors pass on. It is by telling those stories that our ancestors' lives are preserved
and honored. Those stories will be absolute treasures for future historians and family genealo-
gists who can use them to gather additional information. Some stories are simply not told,
while others are hidden for various reasons.


Family stories are silenced for several reasons. In some cases, someone breaks the rules
or the moral fabric of society. Sometimes family shame is involved and events are sealed up to
protect those involved. Sometimes the family underestimates the value of their family stories
and feel they are not interesting enough to repeat. Even the relatively bland history of our

Page 141
---
photo (l-r) Alice and Charlie
Everingham, Clara Graves (middle),
George Graves, Edith Everingham.
Circa Early 1900's.

branch of Everinghams has hidden
stories that were covered up by
family. Some stories were uncov-
ered because of records found, but
I'm sure many stories are forever
lost.


At the time that a family
event is covered up because of
shame, it may be the most respect-
ful thing to do. It is often important
to make sure that the story is not
lost, or can be uncovered in records
years later. Attitudes, morality and
social graces change drastically in
25 to 75 years or more.

In Ira Everinghams family,
his youngest daughter Alice had a
child before she was married. This event was covered up extremely well, and none of Alice's
nieces or nephews even knew that she ever had any children. It was 1903 when Alice, who was
about 15 years old, and her boyfriend Art, had a baby. They later married, but at that time,
they were still unmarried teen age kids. At this point in history the shame would have been tre-
mendous for the family. The baby was immediately sent away and raised by Ira's cousin Jesse
Everingham & his wife Barbara, who lived around Cheboygan or Onaway, Michigan. This
could not have been an easy decision but was probably done because Ira and Louisa felt it was
the best thing to do for their family and for the reputation and future of Alice and the child.
This avoided the shame they may have endured in their home town when Ira's youngest girl
had a child out of wedlock. This type of story is very important because we later find that the
whole family moved to Onaway in 1906. Maybe they wanted to see this child? Maybe this was
only part of the reason. Another piece of the picture was later found.


A similar story arises from Ira's son Charlie and his wife Clara. We know that Charlie
and Clara married in December of 1905. Strangely enough, unlike the rest of Charlie's siblings,
there are no wedding photos of Charlie and Clara. This fact is a small clue that adds to the rest
of the story. From all family Bibles, it is noted that their first child "Viola" was born in 1907.
This date is proved wrong by State birth and death records. This was first discovered when Vi-
ola Everingham was discovered in a State birth index of 1906. This would mean that she was
born only 2 months after Charlie and Clara were married. I found this strange, so I searched
County records in Rogers City, Presque Isle County, MI. I couldn't find any death records for
Viola, but finally found a strange record. A death record for a Viola Everinger. Her parents
were listed as Charlie and Clara Everinger, and she had died of pneumonia at age 8 months.
This record told quite a story. I believe that to cover up the fact that Viola was born only 2
months after they married, Charlie and Clara or a concerned family member recorded her name
and their name incorrectly. Although it is also very possible that they just spelled the name
completely wrong since Charlie pronounced his name "er-ving-ham". Then they noted in
family records that she was born and died a year later than she really did. Viola was born in
February of 1906 and we know that much of the Everingham family moved north to Onaway,
Presque Isle County, Michigan that same year.

Page 142
---
The story becomes more clear when the records are all known. Much of the Evering-
ham family moved north when Charlie & Clara suddenly married and had a baby. I think it's
pretty clear that they moved to avoid the embarrassment of the pregnancy prior to marriage.
They needed a place to go, where they could start over and people would not know them. The
stigma of what they felt was a scarlet letter on their morality and would be gone if they moved
and started over. I believe that since Ira and Louisa Everingham had a grandson living with his
cousin in Onaway, that they decided to try life there. Onaway also had a booming lumber in-
dustry at the time, so jobs were easy to find there. Much of the family moved to Onaway in
1906. Others followed by 1907.



My analogy of the family's move to Onaway is not done to embarrass or put shame on
any part of my family. I am a very conservative person, but I have a great deal of respect for
Charlie and Clara after talking to people who knew them. One thing that I hear over, and over
was how nice and caring they were. Everyone who knew Clara echoes the same statement;
"She was the sweetest lady I knew". Sometimes the hardships and vicissitudes of life are the
very things that make people stronger, more caring and ultimately better people. Not only
were they decent, well-liked people, but they sacrificed and took great chances to avoid a nega-
tive image. The world would be a better place if more people took steps to assure their positive
standing in the community. As the decades roll on, it appears that shame, morality and public
sentiment mean less and less to our society.



At times, life goes by in bits and pieces of memorable experiences. Those experiences
both good and bad, can be positive building blocks to a person's character. At times the events
of life generate small memories that live on in our minds for as long as a spark of life remains.
It is often said that time passes more quickly as you grow older. Perhaps time seems to pass
more quickly because people finally realize that their time is growing shorter with every pass-
ing year. Maybe people become increasingly aware of old memories and wish they had done
more to enjoy the time that they had. It's probable that the amount of enjoyment obtained from
life is proportionate to the time spent with family and doing things that you love. As unfortu-
nate as it may sound, if life were filled with only good, people would learn much less. We are
here to enjoy the good things that life can bring and to learn from the mistakes and loss experi-
enced. It is certain that in youth, people do not appreciate their family ties. People generally do
not consider where they came from and who their ancestors were, until their later years in life.
It's not only interesting but often enlightening to discover old family stories and your family
roots.



And so I would like to appeal to everyone who reads this to set down with your relatives
and record as much as you can, and write down who's who in those photos you have!


We all have memories of those adults in our lives that we looked at with admiration and
awe. For starters, our young minds were fairly empty, no matter how much we thought other-
wise. As a young boy I thought my elders knew so much, that I could never learn it all in my
lifetime. Surely they could easily forget more than I could ever learn. Fears of failure are not
uncommon for most children, when your parents could wire a ceiling fan, fix the plumbing, and
tune up the family car, all in the same afternoon. For centuries, people just wanted to know
how things worked. They tinkered with things they didn't fully understand, and studied every-

Page 143
---
thing they needed to know. People really needed to know a wide range of vocational, and sur-
vival skills simply to live. It was a matter of needing to know how things work and not having
the money to pay for everything you needed. Today's world may be a little more crowded, and
probably much more complicated. To specialize is the ideal of education. Our society today
produces people who certainly know more details about their line of chosen work, but they
would surely parish if placed alone in the Eighteenth century. How long would a computer pro-
grammer last, if he or she were placed in the middle of the western plains of North America
when only native peoples roamed the land? In the event of major catastrophe, how many peo-
ple living today would be able to fend for themselves? It's a shame really, how little survival
skills remain. Sure a few people are left here and there who possess those skills, but it seems
that the men and women who are dying of old age as we enter into the twenty-first century,
were really the last of the masters of general knowledge.


As an example, I will tell you about a friend of mine for a brief period of time. Although he
was an Everingham, we never did find any connection to our families except that I believe that
it's very possible that his oldest ancestor "Jonathan" was a brother of our generation 1, James.

Albert Kirtland Everingham was born October 2, 1921 in Onondaga County, New York.



photo of WWII Mustang Fighter Pilot Albert Everingham of Onondaga, NY.

He was the fourth and last
child of Lydia and Robert
Everingham Al grew up
under the thumb of a strict
disciplinarian father.
Robert's fiery red hair
matched his temper, and
his deep, dark eyes added
to his intimidation. His
son Al worked hard and
grew up on the family's
160 acre dairy farm in
Onondaga, New York.


Would I say Al
was a hero, or giant among men? You bet I would, and so would anyone who knew him well.
Al was a World War II fighter pilot, but his personality seemed to be the real impression that
will live on with everyone who knew him. I was amazed at how much I liked this guy the first
time he called me on the phone, so I started writing things down. Al was very ill when we met
and many of our phone calls took place while he was sick in bed. Al passed away in March of
2000. I wish more would have been written down about this guy. His life would have made an
interesting book. Perhaps in time, I will be able to gather enough about him to write more.

The point to all of this is,... that it is really not hard to gather information about our an-
cestors. I can not stress how important it is to simply talk to relatives or even write down a little
information about your own life and memories for your descendants. The centuries old practice
of writing letters to your family is now a rare occasion. You can write down historical informa-
tion, or just memories of other relatives. Everything you can write down has a chance of being
saved for future generations as opposed to being lost forever. Can you imagine the stories that
were lost about the American Revolution when our generation 1, James Everingham lived?

Page 144
---
It is inevitable that memories fade with time. One of saddest parts of death is the loss
of hundreds of family stories and countless personal memories that family will never know.
Every ancestor that lived before us, has held unique personal memories that are forever lost
when they pass on. Those stories lost, could fill volumes of books about family, friends, life
experiences, and times in history that are otherwise hard to imagine. Unless you've spent a
lifetime studying history in-depth, you probably can not begin to imagine what life would
have been like before recorded history or during the Viking era, the conquest of England,
the Roman empire, or even the founding of the American colonies. The fact is, we have all
had ancestors who lived during those times. Can you imagine what grand stories we would
all have if even a few of those ancestors had written some of the information down?



In 100 years or more, your life will have significant interest to your descendants.



Kevin Everingham , 2004
THE END

Page 145

---


(blank page)


Page 146

---
BIBLIOGRAPHY




Page 147

---
The information in this book has been fully researched by Genealogists and Family Historians. The noted
bibilography sources below show where the information was obtained and where you can find more. This
list, the census data listed and the list of family researchers can provide a wealth of information.




1 Personal research by Kevin Everingham, conducted by Letter, Phone, email, and personal interviews with
family members. Internet research, cemetery stone readings, county records, library research and microfiche
readings. Researching the Everingham family since 1990.
2 From the research of Roger & Pat Harris. Roger is the foremost authority on the genealogical aspects of the
Everinghams of Canada.
3 Personal research of the late John Rupe Everingham & Ann (Jacobson) Everingham of California, I consider
Ann the foremost authority on Everingham genealogy in the United States.
4 The research, organized data and speculation of Historian Tom Phillips of Pennsylvania.
5 Latter Day Saints International Genealogy Index files were used only as a basis and rarely used as factual data.
LDS, IGI files can be accessed at: www.familysearch.org & are a good start.
6 Family Tree Maker's US and International Marriage Records 1340-1980 CD #403. Yates Publications
7 A genealogy of the Quick Family in America, by Authur C. Quick (page 44)
8 The Hoshalls by David Glenn Kilmer.
9 Understanding Ontario 1st Nations Genealogical Records, by David K. Faux, Toronto Genealogical Society
10 1876 Historical Atlas of Welland County Ontario, By H.R. Paige
11 1876? Historical Atlas of Brant County, Ontario, Canada.
12 South Jersey History. (no print date)
13 Genealogical and Personal Memorial of Mercer County New Jersey, Francis Bazley Lee.
14 Early History of Toms River & Dover Township, by Pauline S. Miller 1968. Ocean Co. Historical Society.
15 The Jersey Midlands, by Henry Charlton Beck 1962.
16 The Colonial History of New Jersey Volume 22. (colonial marriage records)
17 The trail of the black walnut, by George E. Reaman 1957. Documents life during the founding of Upper Can-
ada, when many Everingham's lived there. No specific family information.
18 New Jersey State marriage records on CD.
19 The Loyalists in Ontario, by William D. Reid, Genealogical Publishing Company, 1973.
20 The Josiah Closson Family, 1952 by William Gideon Closson, Flushing, NY (some Everinghams of NY)
21 Marchant, Thornton & Everingham Families, 1963, by William Gideon Closson
22 Collier's Cyclopedia, P.F. Collier Publishing, New York, 1883. (era information only)
23 1793 Will of William Everingham of Upper Freehold, Monmouth County, New Jersey.
24 1794 Will of William Everingham of Springfield Twsp, Burlington County, New Jersey.
25 1801 Will of John Dockstader of the Grand River, Haldimand County, Upper Canada.
26 1810 land grant from King George III, to Catherine Everingham, widow of James Everingham U.E.L.
27 1810 Will of Nathaniel Everingham of Butler County, Ohio.
28 1829 Will of Asa Everingham of Upper Freehold, Monmouth County, New Jersey.
29 1835 Will of Elizabeth Everingham of Monmouth County, New Jersey (widow of Asa)
30 Family Bible of Leora & R. Dale Everingham (1908-1974), owned by Marv & Tarry Everingham.
31 Family Bible of Clara Jane (Graves) Everingham (1883-1969), owned by Lynn Patterson.
32 Family Bible of L. Ruth Hodge (b.1930) Everingham family and Harrison family information.
33 Family Bible of Leora Wregglesworth (1878-1923). Sister of William Morgan Sr.
34 Family Bible of Gertrude (Beehler) Morgan (1889-1951), gifted to Leora Morgan from Cindy Johnson.
35 Family Bible of John Stoughton Everingham (1809-1885). From the 1986 Files of W. Roger Harris.
36 National Archives of Canada online (www.archives.ca/)
37 Famous American Indians, by William Heuman, 1972. (ref; Joseph Brant)
38 The Library of Michigan, floor 2 ­ Genealogy, Lansing, Michigan. Abrams Collection
39 Records, microfiche, and research space at the Greenville Public Library, Montcalm County, Michigan.

Page 148
---
40 White Pine Library, Genealogy section & research area, Stanton, Montcalm County, Michigan.
41 Carson City Public Library, Genealogy & Microfiche area, Carson City, Montcalm County, Michigan.
42 Stratford Ontario Genealogical Society Archives, research of W. Roger Harris.
43 Cemetery inscriptions, Arenac County, Michigan. by Betty Brokoff Barringer, Standish, MI, 1992.
44 Cemetery stone readings at Presque Isle County, by Kevin, Marv and Tarry Everingham, 2000.
45 Cemetery transcripts of New Haven Township Cemetery, Gratiot County, MI, by Kevin Everingham 2002.
46 Cemetery stone readings and headstone photos from "all over Michigan!" by Ed & Barb Curtindale.
47 Cemetery readings & transcript records for Bloomer township, Montcalm County, Michigan.
48 Cemetery (Brigg's), Ontario, readings by Steve & Nicky Humphries for the Everingham family web site.
49 Cemetery inscriptions, DELL cemetery published by Ontario Genealogical Society, 1981 & 1990.
50 Cemetery reference & inscriptions of Lundy's Lane (Lemon Cemetery), Niagara, Ontario Gen Soc., 1990.
51 Cemetery searching and stone readings of Lyons Creek Cemetery, Ontario.
52 A History of Arenac County, Michigan, by Calvin Ennes, 2003
53 Camp Forgotten, The CCC in Michigan, by Wm. Jamerson, VHS video, 1993 ISBN 1-882882-008
54 Roosevelt's Tree Army by Roger L. Rosentreter; Michigan History Magazine, May/June 1986
55 A History of Northern Michigan and it's people, by Perry F. Powers / H.G. Cutler, 1912
56 Biographical History of Northern Michigan, biographies of prominent citizens, B.F. Bowen & Co. 1905.
57 Onaway of Today, "from Forest to city"... by H.D. Tisdale, published in 1902.
58 1930 and 1957 Plat Maps of Presque Isle County, MI.
59 The 1899-1974, 75th Onaway Jubilee Celebration, City Printing 1974. History and Photos.
60 Onaway City Hall employee help, and cemetery records, Presque Isle County, Michigan.
61 Michigan GenWeb County historical data, Internet transcripts and records on-line.
62 Clerk's office ­ Presque Isle County ­ Rogers City, Michigan.
63 Clerk's office ­ Montcalm County, Birth, Death, and Marriage records, Stanton, Michigan.
64 Clerk's office ­ Cheboygan County, Cheboygan, Michigan.
65 Clerk's office--Genesee County, Michigan.
66 Clerk's office ­ Shiawassee County, and Owosso historical society records.
67 Clerk's office ­ Clinton County, St. Johns, Michigan.
68 Clerk's office ­ Arenac County, Standish, Michigan.
69 Social Security Death Index. CD's and on-line limited Internet records database.
70 Echoes of Yesteryear, Shiawassee Co. Historical Society. Morgan-Beehler-Wrigglesworth families.
71 Michigan Veterans of the Civil War record collection compiled by Don Harvey
72 Service Records of Michigan Soldiers & Sailors in the Civil War (Vol 1-46) 1903.
73 History of Gratiot County, Michigan reprinted 19th century history book.
74 History of the Grand River Valley, North Cayuga & Canboro Townships., 1967.
75 History of Niagara County, New York, Sanford & Co, 1821 & 1878 (our generation 2)
76 Genealogical Research of the Everham family by Elijah H. Owen of Detroit, MI, 1941.
77 Michigan County Histories (on-line searchable books) University of Michigan. www.hti.umich.edu
78 Individuals research sent to the Everingham family history archives ( www.everingham.com/family )

Page 149
---
Special Thanks to the following people for working on this project or contributing greatly to the genealogical data,
family history information, documentation, and family memories: (listed Alphabetically by last name)


Earl Comfort Jr. 	Davison, Genesee, MI 	Comfort & Everinghams of Onaway, MI.
Barbara Rabe Curtindale	Farmington Hills, MI 	Researching Everinghams & Editing of this book.
Theresa DeFeyter 	MO. 			Information on the Harrison family of Onaway, MI.
Cheryl Dell 		Niagara Falls, Ontario 	information on the related Dell family of Canada
Doris Demet 		WI 			researching the Graves & Grogan family of MI.
Sharon Dilley 		Higgins Lake, Michigan 	information on the Morgan family.
Linda Dell Donaldson 	Oshawa, Ontario 	related families of Dell and Ostrander of Ontario & MI.
Al Everingham (1921-2000) Tyler, Texas 		his family history & colorful stories.
Ann J. Everingham 	California 		Major US genealogical family researcher
Kimball Everingham 	— 			Information and Census data.
Marv & Tarry Everingham	Sheridan, Michigan 	family of Charles Everingham of Onaway.
Mildred Everingham 	Onaway, Michigan 	Everingham, McAtee, & related families of Onaway.
Percy Everingham (1913-2002) Onaway, Michigan 	family of George Everingham of Onaway.
Robert Everingham 	Texas 			family of Lyle & Tena of Onaway, Adrian MI & of NC.
Holly B. Essex 		Elgin, Ontario, Canada 	information on the related Dell family of Canada.
Roger Harris 		Ontario, Canada 	(The) Canadian Everingham family genealogist
Ruth (Everingham) Hodge Mason, MI 		family of R. Dale Everingham & Harrison family
Cindy Johnson 		Pateros, Washington 	Wiggins, Johnston & Morgan family's of Onaway, MI
Mary Kahkola 		Muskegon, MI 		Research of the Grandmason/Everinghams of Onaway.
Greg Knopp 		Michigan 		vital records of Arenac County, MI.
Jack LaPeer 		Cheboygan, MI 		vital records of Cheboygan County, MI
Roger Leach 		Colorado 		information on the Platte family.
Corrine Lill 		New Jersey 		Ocean County New Jersey Historical library.
Barbara Merchant (d.2005) Onaway, MI 		information about Onaway & Presque Isle Co. MI
Jill Olmack 		Northern MI 		information Presque Isle County and Adrian Co, MI.
Lisa Everingham O'Meara	Crystal, MI 		descendants of Clifford Everingham (b.1917 Onaway)
Ray & Bonnie Everingham Carson City, MI 	Photos from his parents & grand parents.
"Historian" Tom Phillips Collegeville, PA 	Early New Jersey family information & speculation.
Inez & Jerry Robinson 	Petoskey, MI 		Robinson and Graves family of Onaway, MI.
Eileen Roy 		Canada 			descendants of James Henry Everingham.
Rebecca (Stoner) Scott 	Michigan 		Research on the Stoner family.
Neva Everingham Springsteen Vickeryville,MI	family & photos R. Dale Everingham & related families
Leora Everingham/Stierley Florida / Mason, MI 	Morgan & Everingham family information.
AKA "Grandma Great" (1911-2005)
Sheryl Badgero Talley 	US 			information on the Badgero family of Onaway, MI
Hilda Wregglesworth (1916-2001) Onaway, MI 	Morgan & Everingham memories.
Leota Wregglesworth 				Wregglesworth & Morgan family information.
Brenda Young 		Ontario, Canada 	information on the Lymburner family of Canada.

& the 100's of people who have emailed the web site with information since 1999.
& many others. If you contributed a large amount of information to this project 
& were not listed I apologize .


Page 150
---
Everinghams in Business


In my searches for Everingham family information, I find it common that everyone
thinks that the name Everingham is very rare. It's interesting to note that When I searched for
companies that have Managers, CEOs, Board members or Owners with the name Everingham,
I found over 200. Here are some of those businesses from MICHIGAN only;


DENSO, INCORPORATED
VANWIND ENTERPRISES
ROLICO
EVERINGHAM CLINIC, P.C.
DONALD REALTY COMPANY
DRIVE YOU WILD INC.
K-LEE ENTERPRISES
EVERINGHAM TRUCKING
EVERINGHAM ELECTRIC
DOCUMENT IMAGING AND PRESERVATION
CENTRAL PRECISION, INC.
EVERINGHAM MASONRY
DALTEN-WARD CONCEPTS
SNG ACQUISITION COMPANY
GET BIG, INC
ALLIANCE LAND DEVELOPMENT, INC.
TIMBERWOLF HOMES
THREE E'S EXCAVATION
AMERICAN TUBE & WIRE FABRICATORS
ONAWAY DISCOUNT, INC.
PIPELINE INFORMATION SERVICES
KALPA SYSTEMS, INC.
YOUR PURCHASING AGENT
KALPA LEARNING SYSTEMS
SURFACE TECHNIQUES, INC
AMS INDUSTRIES
AMERICAN METALS INDUSTRIES
AMS SALT INDUSTRIES, INC.
TRI-CITY COMMUNITY HOSPITAL
EVERINGHAM WEB DESIGN
EVERINGHAM PROPERTIES, LLC
E.Z. ESTATES, LLC
GREGEOLEX
PARADOX, LLC
DOCUMENT IMAGING AND MANAGEMENT
SYSTEMS, LLC
J. THEODORE EVERINGHAM
EVERINGHAM ELECTRIC, Inc.
DYKEMA GOSSETT
MUSCLE ZONE USA
SURFACE TECHNIQUES
FAMILYWAY INTERNET SERVICE


A few other companies outside of Michigan with ties to the Everingham family;


Evernham Motorsports of North Carolina
Everingham Brothers Bait Co. of California
Ebbco Industries of California
R.J. Everingham, Inc. of Florida
Tampa Bay Wellness Center of Florida
SKE Trucking, Inc. of Georgia
Franks Nursery & Crafts of Illinois
Everingham Incorporated of Indiana
General Baking Company of Kansas
Everingham Investment Company of Ohio
Everingham Enterprises of Ohio
Evernham Hawley Racing of California
American Bottling Company of Texas
Wesco Foods of Texas
The Kroger Company of OH & Texas
William D. Everingham Enterprises of Texas
Everingham Developments of Utah
American Salt Co. of Utah
P.L. Marketing of VA.
Everingham & O'Malley of California
AT&T Media Services of California
The Colony Hotel of Florida
Eagle Home Inspection of Illinois
Everingham Machine of Indiana
Domino's Pizza of New Jersey
Onondaga Health Center of New York
The Donruth Company of California
And many, many others!


Page 151