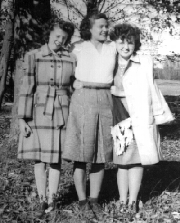 (l-r)Ruth Everingham, Virginia
Milligan, Inez Everingham

fact sources and writings about this individual: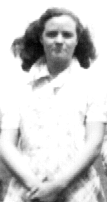 Marion was adopted (or raised) by Belle & William Stoner, and her twin sister "Virginia" was adopted by "Nibs" & Mertle Milligan. The Milligan's also had 2 sons, Charles, and Junior Milligan.


Photo Left - Marion Stoner.
information updated August 2006 by Esther Gordier