fact sources and writings about this individual: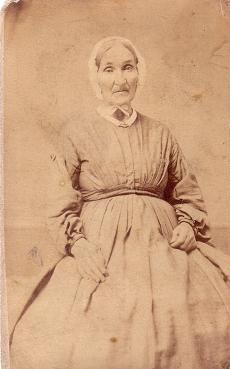 1Info from Debbie Goodfellow
2Burial: Asbury United Methodist Church Cemetery in Cinnaminson, NJ.
Birth dates based on headstone & death certif. (Matilda's headstone reads: "Tilly Ann")
31850 Willingborough, Burlington NJ census shows an Enoch b.~1803 married to "Sally Ann". Both born in New Jersey.
4diary of Annie E. Dougherty "Enoch's grandson's sister-in-law".
5Information from a letter sent to Enoch in Princeton.
(family has the letter)
61860 Census Burlington Co. NJ - shows domicile as Beverly City, NJ


7Tilly's Death Certificate
8Photo of Tilly Everingham, was found labeled with some family photos, Sent to the Everingham Web Site September 2009, from Debbie Goodfellow.
9Letter by Anna Trimper about her father's health 1884.