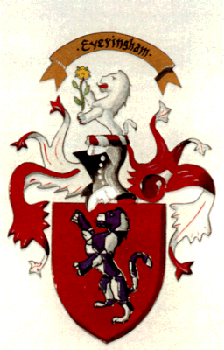 Lord Everingham of Laxton
The Title "Lord Everingham" was once held by Adam Everingham of Laxton. This title is well documented in many English books of peerage. All books note that the title is in abeyance between co-heirs of Adam, who was the 2nd Baron Everingham. His son(s) died before he did, and the Title is said to have died out, when Adam died before 1390.
In January 2005, a man contacted the Everingham family web site claiming to now hold the title; Lord Everingham of Laxton. This type of claim after several hundred years is very interesting to us family researchers, but greeted with skepticism.
Below is the information about this claim, and responses from people researching it.
First contact made by David Alexander Richard Waterton-Anderson
awaiting further information...