EVERINGHAM'S IN MOVIES!?
even Movies about Everinghams! Check these examples out;
---
Before the days of movies, actors traveled from town to town performing live plays on stage. Among those early actors was Joseph Barras EVERHAM (see his link for more info). Joseph appeared in advertisements for performances in the 1870's up until the early 1900's. In one review of his performance in Minnesota, 1897, he was described in the following way; "Mr. Everham is an excellent comedian. His methods are those of the artist. He is buoyant, not boisterous. His laughter is contagious, his expression genial, his demeanor unassuming."

after the days of live shows... came silent movies...




Jewel is a black & white 50 minute movie by Universal Films, made in the U.S. in 1915. This was the era of Silent Films and was based on a novel published in 1903 by Clara Louise Burnham. The story takes place in the home of the wealthy and dysfunctional Everingham family, headed by a bitter paternal figure who is disappointed in his sons, one deceased and the other a recovering alcoholic.
staring: Ella Hall (Jewel), Rupert Julian (Mr. Evringham), Frank Elliot (Lawrence Evringham), Hylda Hollis (Mrs. Lawrence Evringham), Brownie Brownell (Eliose), T.D. Crittenden, (Harry Evringham), Dixie Carr (Julia), Gibson Gowland (Dr. Ballard)
The film was remade (1923) and called "A Chapter in Her Life".





Look for the 1988 Michael Landon, Priscilla Presley Movie
about "John Everingham" called Love is Forever.
Search eBay for it!
usually $15 or less!

This exact movie has also been released under the name Passion & Valor and Comeback (English Version). starring Michael Landon, Priscilla Presley, Edward Woodward and Moira Chen. With Laos under communist siege in 1977, journalist John Everingham is accused of being an American spy, tortured and then expelled from the country. This movie is the exhilarating dramatization that pursues the journalist's mission to secretly re-enter the country one year later to find the woman he loves and rescue her.
various retail packaging of the same movie: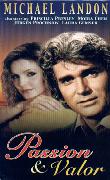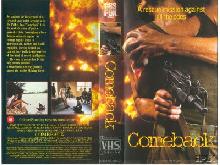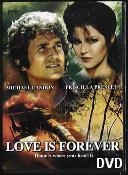 ---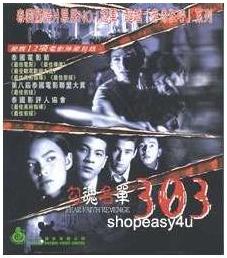 "Fear Faith Revenge"
a Horror Story, starring Anada Everingham, Artid Ryu, Taya Rogers.... Released by Ocean Shores. Thai version with English or Chinese subtitles. Digital Audio. VCD's have no regional code and can be played by a DVD player, or a computer CD-ROM drive with MPEG software.

This horror story features five young students have just enrolled in Thailand's most prestigious St. George's School. On a display of past awards and achievements of old students, the new comers discover that in 1952, 6 old boys had mysteriously committed suicide, one of them was a handsome prince. The boys firmly believe that there must be something behind all this, and form a committee to investigate. To seek the truth, they even resort to supernatural powers to get in touch with the dead prince...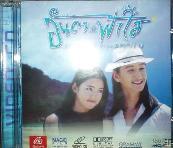 ---

Ananda Everingham stars in other Thai movies:
---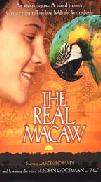 Actress Penny Everingham appears as Nurse Gimlet in the 1998 Australian Adventure Movie "The Real Macaw" starring Jason Robards, Jamie Croft & John Waters. An eccentric old inventor is placed in a retirement home when his son discovers that the old man is deeply in debt and sells his house. The prospect of being separated from his 12-year-old grandson and his 140-year-old talking parrot is too much for the old man. But then something miraculous happens--the parrot remembers the location of a treasure chest that was buried by pirates in 1870
Penny Everingham also had a small role in a 2002 TV Movie "A Ring of Endless Light" Based on the Novel by Madeline L'Engle. , She also appeared in "Nim's Island" in 2008, but her real love is acting in theatre.
---
EVERINGHAMS on TV

Thompson Henry Everingham Jr. of Pennsylvania wrote and produced a TV series for WQED-TV (pittsburgh) in the mid sixties. The show was called Pittsylvania Antiques, He also published a book on antiques in the early 60's called "The Treasures all Around You."
---
BACK TO INDEX PAGE