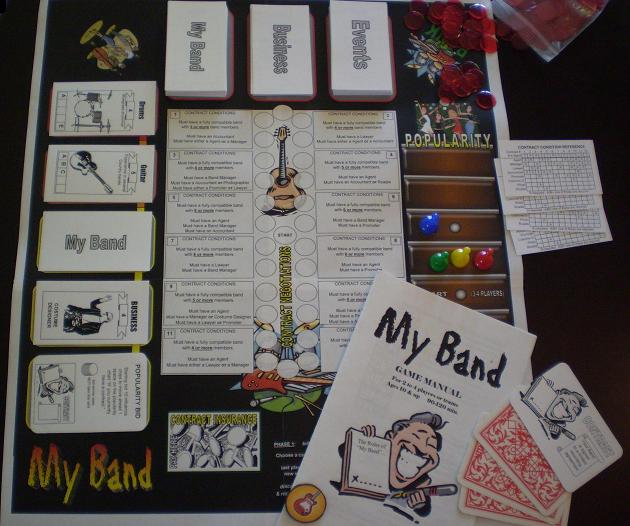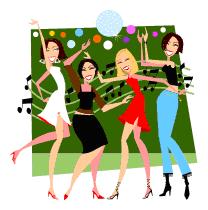 After 5 years of playtesting and countless revisions, I was unable to find a game publisher who thought that battling bands would be a good seller. I will continue to look for possible publishing in the future... For now, this version of My Band the board game is available for FREE here!


Which of your friends can
build the ultimate Band?...

Battle your friends & family to see who can put together the most compatible band members, managers, promoters, agents and more. It's always been a dream to organize that band... so let's do it!
Use your band's influence to build your popularity or use it to effect your opponents.
Spend a night building your perfect band!






Game contents; 1 Game Board, 40 Band member cards, 40 Event cards, 20 Business cards, 4 Band Contracts, 1 Popularity Bid Card, 1 Starting player token, 16 page Rules book (all included) You also need about 150 influence chips and 4 game pawns. (not included)

From this web site, You may download the files necessary to print out and construct your own copy of this board game for FREE!
Game development ideas and comments can be directed to;
(email)