children: EVERINGHAM3


James (b.1850 d.1859)
Caroline (b.17 Oct 1851) NJ
Mary Emma (May 4, 1854)
Thomas Cook (May 7, 1855)
Emeline "Evaline" (Sept.28, 1856)
Warren Morell (b.1859 d.1863)
Benjamin A. (b.1861) Ocean, NJ
Lucinda (Feb 23, 1864)
John H. (b.3 Dec 1867)
Jessie Pearce (b.1869) Ocean, NJ
Ann "Annie" (b.20 Oct 1871)
siblings: EVERNHAM
Lydia Ann (b.1817)
George Holcolm (b.1818 or 1819)
Andrew J. (b.1827)

---

+ PLATT siblings
"see mother's page"
fact sources and writings about Benjamin Evernham: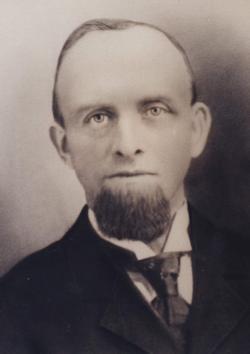 burial: Me Church Bayville, NJ
1Occupation: Carpenter, & later - Sea Captain
2Records show spelling "Naomi", family sources say this (more normal anglo name) may have been a way to help hide the fact that she was an indian, due to possible harsh treatment in that era. They also say that her name was spelled "Neoma", so that is the spelling I used here.
3Children's names & birth dates from Kathleen Spivey from Margery Evernham Phillips' family Bible, info sent Nov. 2000.
1850 Ocean Co, NJ Census: Benjamin age 25, occupation: "House Carpenter", wife Naomi Everingham age 19, also living with them: Jesse Platt jr age 25 occupation "boatman", his wife Lydia age 30, and son john age 2.
1850 Dover Twsp, Ocean Co. NJ Census info from Tom Phillips & Bill Malkin. "thanks!"
Photo of Ben Evernham sent by Tom Phillips May 2001.
1860 US CENSUS Dover twp, Ocean, NJ (house #152).. "Benj. Evernham 35, b.NJ,.. Naoma J. 27, b.NJ,.. Caroline 8, b.NJ,.. Thos. C. 6, b.NJ,.. Mary E. 6, b.NJ,.. Eva 3, b.NJ,.. Morell 1, b.NJ." I've seen this census, it clearly spells "Morell" for the son born about 1859.
Dover Chapel Cemetery where many of this family are buried; "James Evernham, b.11 July 1850, d.19 Jul 1859"