Marvin Neil EVERINGHAM
occ: business owner, township supervisor
b.2 Jan 1944 Yipsilanti, Washtenaw, MI
d.25 June 2014 Mecosta, MI (obituary)
married:
Claudette Ann PLATTE b.1948
married in Lansing, MI 13 Aug 1966
divorced 1982

Second Marriage:
Tarry STEARNS
married 23 Oct 1982 "in the woods" Mud Lake, South of Onaway, Presque Isle Co., MI
parents:

R. Dale EVERINGHAM (1908-1974)

Leora Marie MORGAN (b.26 Aug 1911)
fact sources and writings about this individual: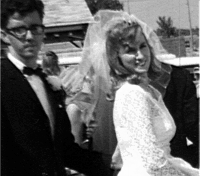 Marv & Claudette (First Wife)
"Just Married" August 1966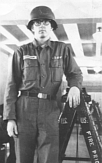 Just Joined Natnl. Guards
Shipped off to Basic
Training January 1965
Troy William Jensen was born in Lakeview, MI. Patrick Donald Jensen was born in Carson City, MI. Kevin & Laurie Everingham were born in Carson City, MI.
Marv was the former general manager of Geller Chevrolet & later, Jensen Chevrolet in Carson City and owned business including: R&L Grocery (Butternut, MI), C&M Furniture / Pool Hall (Carson City, MI), Sports-R-Us sportshop (Afton, MI),... He also worked for the Cheboygan Tribune Newspaper, and was a township supervisor and township assessor... He was diagnosed with non-hodgkin's Lymphoma in 1994 and subsequently two additional types of cancer.