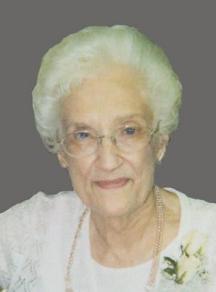 fact sources and writings about this individual:
Photo right from the obituary,


Husband- William Andrew Nickle was born 25 Sep 1921
children all born in Saginaw, MI
information gathered by Kevin Everingham of Michigan 2006-2014.

obituary - The world has lost an extraordinary woman. Charlotte (Cherry) Nickle died peacefully in her sleep on December 18, 2013 at the age of 91. Beloved wife, mother, nurse, confidant, and friend, she will be missed by many, many people. Cherry lived a rich, full life and was happy, active, and mentally sharp right up to the end. She was born January 29, 1922 to William and Florence Everingham in Kinde, Michigan, the third of seven children. She was predeceased by sisters Elizabeth, Lois, Adelaide, and Shirley. Aileen Tamblyn and William Ramon (Betty Frye) Everingham survive. On January 29, 1944, Cherry married William (Bill) Nickle, who died in 2011. Their long and loving marriage produced four daughters, three grandchildren, and four great grandchildren, all of whom survive. Daughters are Lynne Nickle, Cheryl (Steven) Kelley, Jane (David) Morgan, and Amy (Keith) Dupuie. Grandchildren are Tyson Brown, Deborah (Jim) Ruediger, and Miranda (Mikelpall) Swilley. Great-grandchildren are James Ruediger, Trace Swilley, Jolie Swilley, and Kajan Swilley. Next to her family, Cherry was most proud of her career in nursing. She graduated from Saginaw General School of Nursing in 1943. She was active in the Saginaw General Hospital Alumni Association throughout her life, serving as president for several terms. Early in her career, Cherry coached many new mothers through pregnancy, labor, and delivery. She also did private duty, hospital, and office nursing. In addition, she served as the American Red Cross Disaster Nursing chairman. In 1971, after serving as an instructor for two years, she assumed the directorship of the Saginaw Licensed Practical Nurse School. During her 12-year tenure, the school flourished, and she deeply touched the lives of her students. Rarely did Cherry go out in the community without encountering her former students, who always greeted her with affection and appreciation. Charlotte was a member of the First Congregational Church of Saginaw. The family acknowledges the kind and competent care of the nursing, medical, and chaplaincy staff of St. Mary's Hospital. Cremation has taken place. A memorial visitation and celebration of Cherry's life will be held on January 4, 2014 at W.L. Case Funeral Chapel, 4480 Mackinaw Rd. from 2:00 p.m. to 6:00 p.m. In lieu of flowers, donations can be made to the East Side Soup Kitchen or the Salvation Army.